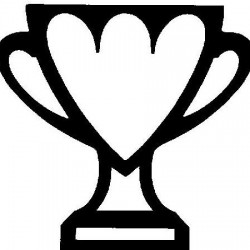 Due to some personal problems, as well as unexpected technical problems, the number of flash games of the day awarded this month was really low, but this doesn't mean that we didn't have enough titles to enjoy and play and have fun beating. If you somehow missed any of the best flash games of the day, I am offering you the full list: the flash games of the month July 2009!
1. Being One – a wonderful first person adventure that proves that soon flash games will be able to compete from a visual point of view with big budget titles.
2. Warfare 1944 – strategy, tactics and warfare. This is what the game offers and you simply can't say no!
3. HRmageddon – really, really fun game and quite challenging for such a funny concept: you must make sure that your team survives the recession by… defeating the others!
4. Alkirian: The Nine Pages – great and fun escape the room game based on collecting objects. We also have its walkthrough on the website, to make it even more fun!
5. Phange Wars 2 – an intense strategy flash title, really well done and quite challenging, a must play for the fans of the genre and not only!
6. The Archerland – tower defense at its best, with extra options and added strategy.
7. Hedgehog Launch 2 – a great sequel to a great flash game, Hedgehog Launch 2 now challenges you to sent the hedgehog to Mars!
8. Space Invasion Tower Defense – another tower defense game, this time set in space and offering tons of impressive options. And, of course, spaceships!
9. Mechamonkolo – if you like side scrolling shooters, than this is the flash game you have to try. Key words here? Bionic monkeys!
10. Covert Front 3: Night in Zurich – a simply amazing point and click adventure game, a highly addictive one and really challenging, too. Probably the real game of the month!
11. nanoTank – do you know you physics? If you do, you have to give nanoTank a try. If not… don't worry – we have the video walkthrough to guide you through the levels, too!
12. Vorago – a horror adventure, a game where the story is indeed class A and the gameplay is simply amazing. If the genre is dead in mainstream titles, it's thriving in flash!
13. Loom Custody – another really challenging escape the room game that will really put your escaping skills at test.
14. Ying Yang Escape 2 – and yet another escape the room game of the day, one in which you'll have to collect a few well hidden symbols in order to escape.
15. Pandemic: American Swine – a bit disturbing, I must say, but still an impressive play. This is a title you will simply do your best to beat!
16. Wizard Defense – a great tower defense game that adds some extra action in the mix by letting you shoot the creeps for yourself. Really cool!
17. Railway Valley – if you still remember games such as Transport Tycoon, then you will certainly wish to play Railway Valley. It's the closest thing you'll get today, for free!
18. You Only Live Once – the game could probably be called a parody, but nevertheless is an amazing work of art that every flash game player should check out. Because some truths are rarely said and this game tells them in a fun way!
These were the 18 best flash games of the month July 2009, let's hope for an even better August!