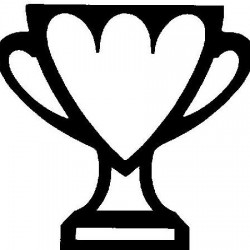 Following a really busy and sad week that pushed me to take a break from writing, Unigamesity is back up, ready to carry on delivering you the best in PC gaming: the flash games of the month June 2009, for example, a list with all the flash games of the day here in the Unigamesity. So let's not waste any more time and check out the best flash games of the previous month!
1. ClickPLAY – a really innovative and great looking puzzle game.
2. Doctor KU – a ready to become classic point and click adventure.
3. Escape from Kilmainham Part 2 :The Evidence Room – a new episode in the series, more challenging and even more breathtaking.
4. GemCraft! – simply put: one of the best Tower Defense games ever!
5. Choose Your 2012 – the apocalypse is coming. How would you like it to be like?
6. Curse of the Red Ninja – in a world of simplicity and sometimes stupidly boring gameplay, this little flash games comes with a real challenge, as back in the good old days.
7. The Pretender – Part One – physics, puzzle, lots of stuff to do in this great platformer.
8. Room Escape SIX – six items, six ways to escape the hexagon. Interested?
9. Barbarian Onslaught: The Secret of Steel – if there's to be some violence in our lives, let it be virtual! And this game is really good at it!
10. Gravitex 2 – physics based puzzler set in space. Got the balls to play it?
11. Star Beacons! – a Peggle clone, just perfect for those wishing for some more Peggle-like action.
12. Stackle – how high can your tower get by using the same pieces over and over again?
13. Mystery House in Japan – a minimalist, yet really smart escape the room game.
14. Epic War 3 – a truly epic game, a must play for all flash games lovers!
15. Use Boxmen – another innovative title that allows you to get cloned. Over and over again. Just try it!
16. Double Edged – old school side-scrolling hack and slash, with a really nice story and lots of enemies to banish.
17. Darkbase 2: The Hive – alien invasions, top down view… everything you could wish from such a game!
Just 17 titles last month due to the aforementioned personal problems, but hey! At least there are 17 really top quality games for us to play! So stay tuned for more!