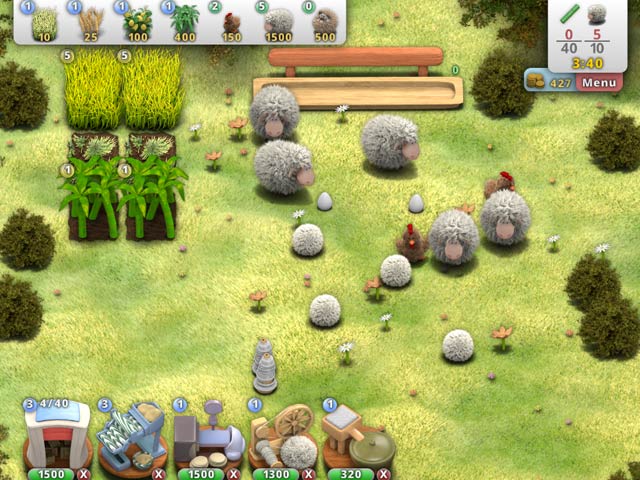 Gone are the days when FarmVille was such a popular game and everybody wanted to become a farmer, but this doesn't mean that farm management games are no longer cool or fun to play. Farm Fables is here to prove that and I am here to tell you more about the game so you can decide if you should download and play it or ignore it completely.
Farm Fables has just been released on Big Fish Games, who describe it as follows: "Join Leia on a two year adventure as you harvest through the seasons and help her keep her farm in Farm Fables. Grow your plants, look after animals and use tools to develop your farm. Upgrade your farm to create ice-cream, milkshakes, cake and lots of other tasty treats. Keep your farm running through sun, rain and snow to make a new life in this beautiful Time Management game!"
There are some very interesting aspects that make Farm Fables a very cool game: we have the absolutely amazing graphics at first which almost make you forget that you are playing a game. And second – the most important aspect that makes Farm Fables a must play – is that it doesn't really follow the path of regular time management games where a clicking frenzy becomes a must in the later stages in order to complete them. This means that you really need a solid strategy to complete the stages, which is a lot more important than the ability to click as fast as possible, everywhere on the screen. And this is always a bonus, right?
If you agree, then head over to Big Fish Games and download Farm Fables, it's a really fun time management game!