Now that summer is officially over (at least in my parts) and the month of September 2018 is behind us, we should prepare for the Halloween-themed games coming in October. But until that happens, we can still check out the best casual games launched over at Big Fish Games in September and make sure we don't miss any of the major releases.
As always, we're sharing below the best hidden object games for you to play this month, as well as a few great time management titles and one Match 3 game that were launched last month and really rocked.
So in case you missed any of these great games, do yourself a favor and download them now. They're awesome and worth playing – especially if you're a fan of the genre!
Rescue Team 8 Collector's Edition
When a notorious poacher steals every animal off a reserve, FEMA calls in the Rescue Team to save the day! Lead the way to safety after disaster strikes as the Rescue Team faces dangers both natural and manmade! Download the game here – although it might not be for you, but your children who will love to control their favorite characters!
Elven Legend 6: The Treacherous Trick
Queen Aerin and her spouse Tillian set off to solve the trouble in the forest only to find out it was just a part of a devilish plan to seize the crown and oppress the elven kin. Enter a spectacular fantasy world with a mix of the best time-management and strategy gameplay. The series is still running strong, even after all these games – click here to check out the latest entry.
Mystery Trackers: Darkwater Bay
When a renowned scientist goes missing from the Poseidon research vessel, you're sent to investigate. You quickly uncover that there's much more to this expedition than simple research. A powerful and dangerous artifact awaits beneath the waves, and the Mystery Trackers aren't the only ones after it! Can you uncover the artifact's history and keep it from falling into the wrong hands? Head over to Big Fish Games and download the game to find out!
Bonfire Stories: Heartless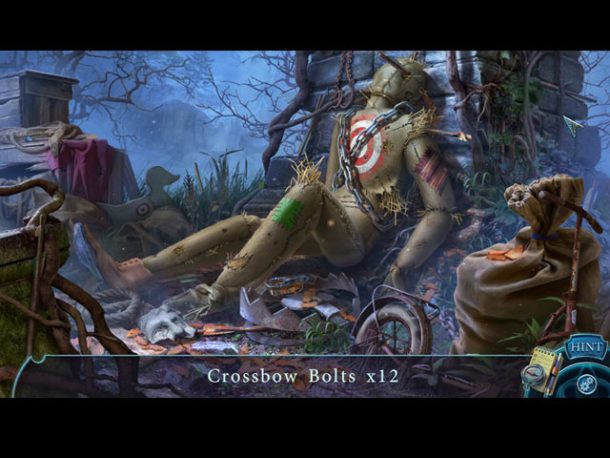 You were only a child when a red mist appeared in the woods and your father was murdered. What started as a quest for answers has since become an obsession. For the last five years, you've returned to the same campsite where your father died in the hopes of finding answers. And now is the time to get them. So start playing the game – a spooky and great adventure!
Immortal Love: Kiss of the Night
When your beloved falls ill, you'll do anything to save her. You quickly discover that the price is much higher than you thought when you awake to find yourself in a coffin and your love has been kidnapped! Stuck in the middle of a war between the Hunters and Vampires, it's up to you to find out why the Vampire Master wants your beloved and save her before it's too late! It's an adventure of epic proportions waiting for you here.
Vermillion Watch: London Howling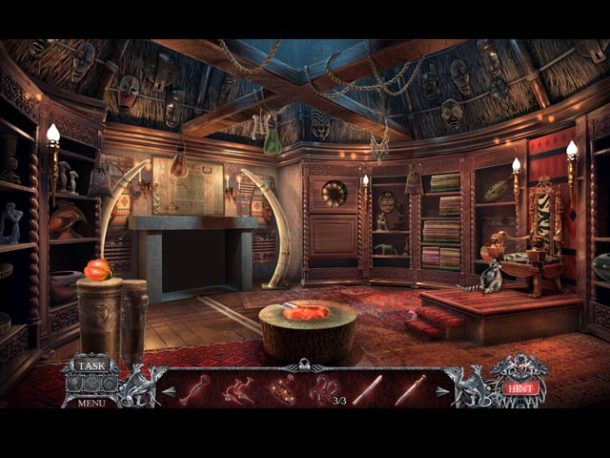 When a series of violent incidents point to a perpetrator that's both human and animal, it's time for the Vermillion Watch to jump into action! But the dark and foggy streets of 19th century London are hiding more than your run of the mill suspects, and the culprit could be closer than you think. Can you crack the case and save the city from a dangerous threat before it's too late? Click here to find out.
Mystery Tales: The Reel Horror
Your good friend Officer Jefferson needs your help! Use your paranormal powers to track down his sister Maya and colleges in an abandoned cinema before the ghostly director makes them the star of his latest film. Hold onto the edge of your seat for this spooky hidden-object puzzle adventure game available for download here.
Last Resort Island
As a castaway you strand on a remote island. But instead of perpetual loneliness and solace you end up with an island in shambles, teeming with starved ex tofu fanatics. An insane survival training full of slapstick fun begins! Click here to download the game.
Living Legends: Fallen Sky
When your botanist brother finds the legendary beans, he asks you to join him to celebrate! But your hopes for a joyous reunion are quickly dashed when you find him missing and a giant attacks! With stolen magical items wracking havoc on the town, can you stop the Sky Kingdom's wrath and save your brother in time? Head over to Big Fish Games to find out.
Storm Chasers: Tornado Islands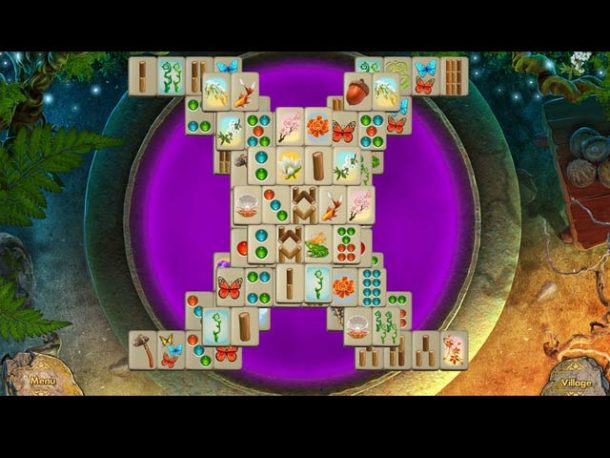 Have you ever dreamed of flying away to some exotic land in search of adventure? Then this game is sure to delight you. Join Alex, her friend Professor Finch, and her faithful dog Muffin as they soar away from London in their airship – and right into the heart of a powerful tornado! The storm sends them into another dimension, where they crash-land in a most unusual new world. This is how your adventure begins – enjoy it here.
This would be it – we had a full month of great game launches, something we haven't seen in a long while now. So get playing!