The first month of the new year is behind us already, so it's time to look back at the best hidden object games launched in that period and see which were the best. As always – and with a bit of a delay – we're going to share with you the best hidden object games to play in February 2018 based on the best releases in the previous month.
This way, in case you missed one or more of the best hidden object games launched on Big Fish Games during this time frame, you can right the wrongs and play some amazing HOPAs. So let's not waste a single second and instead let's check out below the best hidden object games of the month!
Noir Chronicles: City of Crime
When detective Gingertail is called home by ex-girfriend Barbara, he never imagined that it would be the investigation of his life… and hers. After finding Barbara dead in her living room, he begins a vendetta fueled search for the killer. What lengths will Gingertail go to, in avenging the death of his old flame?
Find the clues you seek in this all new series from game developer Brave Giant; Noir Chronicles: City of Crime.
Cadenza: The Eternal Dance
A mysterious masked gentleman crashes your perfect proposal dinner before you even get the chance to pop the question to your girlfriend, claiming her brother Theo signed a contract with him. But when Theo denies him, the man kidnaps your girlfriend as well, and now you are the only one who can save them from an eternal fate in another world!
Search Theo's apartment for clues and follow the trail, before you lose them forever in this charming hidden-object puzzle adventure. Click here to download it right away.
The Myth Seekers: The Legacy of Vulcan
As the 1920's draws to a close, political tensions run high in Italy. When a member of the top-secret Myth Seekers agency goes missing, you're called in to discover the truth. Can you recover the Hammer of Vulcan before havoc is unleashed by the ancient gods?
There's just one way to find this out: click here to download the game and start playing.
Labyrinths of the World: A Dangerous Game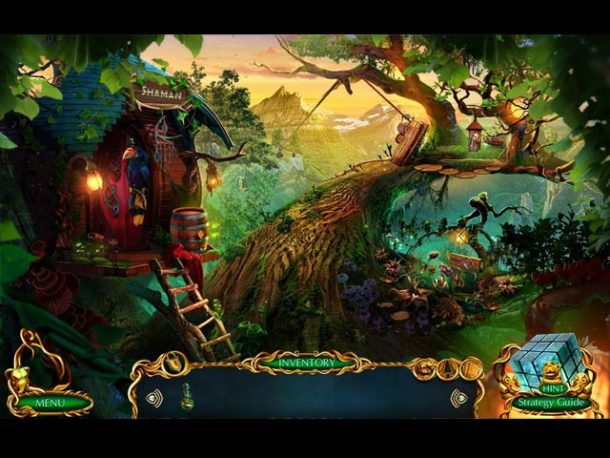 Everything was turning out perfectly for your vacation to Greece with your best friend. That is, until you discover a mysterious glowing cache among the ruins. An old, wooden board game has been sealed up there, but who could have placed it there and why? The answers will lead you on a heart-pounding adventure into another world controlled by a madman obsessed with winning, no matter what the cost. Can you beat his impossible game?
Head over to Big Fish Games to find out!
Dark Romance: Winter Lily
An Evil Queen is invading the Kingdoms! With the subjects in danger of being drained of their youth, time is running out! Playing as both the King of Lanceya and the Princess of Winterhelm, do you have what it takes to defeat the evil queen, or will you fall victim to her stone-cold magic?
Find out in this wonderful game, our top pick of the month!
These would be our recommended suggestions for the month. It wasn't the hottest month possible in terms of new game releases, but we still had some really high quality games launched – and we have them all listed above. Have fun and don't forget to check back with us monthly for even more HOPA greatness!