Now that 2017 is almost behind us, it's time to look back and decide which are the best hidden object games (HOPAs) of 2017. We're talking about PC and Mac releases only, and not HOPAs for mobile.
And even so, it has been a very difficult task to pick our winners and we consider all the games on this list must plays if you haven't done so already. These are the best of the best, delivering amazing experiences, beautiful adventures and story lines as well as top notch graphics and soundtracks. These are the best hidden object adventure games of 2017!
10. Maze: Nightmare Realm
Your nephew, Timmy, isn't waking up. He isn't sick or injured… He simply won't – or can't – wake up. To find out what's wrong and bring him back, you enter his mindscape, where you're confronted with a grim and twisted version of reality.
You see, Timmy has a secret, one that's keeping him trapped in this nightmarish world… So put your "anti-scares" armor on and prepare to embark on this fascinating, yet spooky adventure by downloading the game today.
Click here to download Maze: Nightmare Realm right now
9. Haunted Hotel: Personal Nightmare
After 20 years, you receive a letter about your missing mom and sister. Answers are waiting at the Freedom Hotel. When you arrive, you quickly find that nothing at the hotel is as it seems as your fears spring to life! Can you overcome them to save your family in time? Find out in this spine-tingling hidden-object puzzle adventure!
Click here to download the game now
8. Immortal Love: Blind Desire
It's your wedding day! Your joy is short-lived when dark creatures attack and kidnap your new husband! It's up to you to chase the culprits and save your beloved. Do you have what it takes to keep a dark history from repeating itself?
Not as popular as most of the other games on our list, but still one amazing game that truly deserves to be on our best of list this year. Make sure you play it – you'll love it!
Click here to download Immortal Love: Blind Desire
7. Bridge to Another World: Escape From Oz
Today started out like any other day – you sent your kids off to school and settled in for some peace and quiet with your little dog, Toto. But your world is turned upside-down when a tornado suddenly appears and carries your house to the extraordinary land of Oz.
Now you find yourself in the middle of a fierce competition controlled by the mysterious Great Wizard. Can you escape this fantasy land and get back home? There's only one way to find out…
Click here to download Bridge to Another World: Escape From Oz
6. Darkness and Flame: Missing Memories
Your uncle Colin is haunted by nightmares of a familiar woman begging him for help. Convinced that he will find answers if only he can remember, he calls on you for help. Now you must set out on a dangerous adventure to find a healer who can restore your uncle's lost memories. But you must hurry – the Darkness is hunting you!
So waste no time and download the game here
5. The Keeper of Antiques: The Last Will
The city of Netville is turning 200, but the celebration is interrupted when an entire building and the people around it disappear in a flash! A dangerous artifact is at work, and it's up to you to neutralize it. Do you have what it takes to save the city, or will you become the artifact's next victim?
Click here to download the game and find out.
4. Tiny Tales: Heart of the Forest
After a desperate search for money to save his childhood home, Max finds himself on a journey that will prove to be more challenging than he could have ever imagined. In a land plagued by drought and danger, what can a tiny man do to save the day?
Follow Max on his unexpected quest to uncover a well-kept secret which, if revealed, could shake the very foundation of the kingdom of Brie. And, of course, prove that a tiny man can save the day anytime!
Click here to download and play the game.
3. Donna Brave: And the Strangler of Paris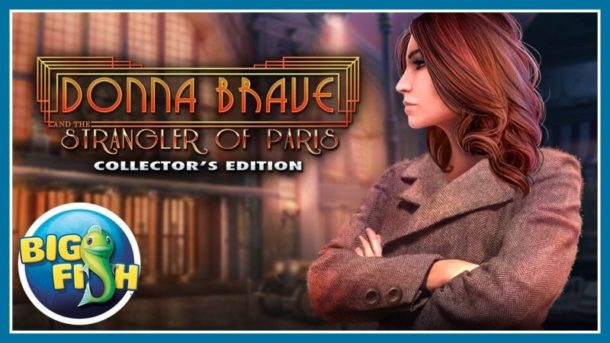 Your uncle's friends have been mysteriously murdered, and he's called you to Paris to track down the killer, before they strike again! But soon you'll find what you're hunting is no ordinary criminal. A mystical monster is on the loose, and it's after your uncle! Can you save him in time, or will you become the next victim?
Head over to Big Fish Games to find out!
2. Living Legends: Beasts of Bremen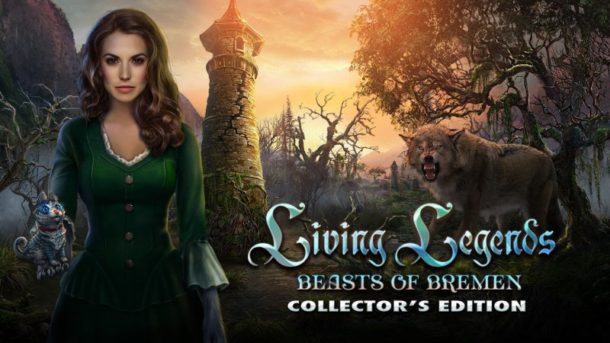 Your sister has been chosen to play at Bremen's legendary music festival! But your joy is short-lived when a dark fog blankets the town and your sister goes missing! To top it all off, someone is transforming people into animals! Can you uncover the sinister magic at play and save the city?
Find out by downloading and playing this game.
1. Lost Lands: Ice Spell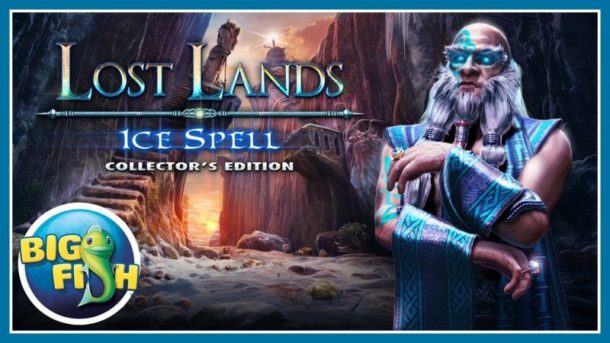 The cold has come to the Lost Lands in the middle of the summer. Folk are hiding inside, trying to warm their homes while the deep freeze threatens their lives. The elders say that the spirit of the Frozen Mountains has awoken, but they were mistaken. The real cause lies deep in the ancient history of the Lost Lands, when the world was young.
A surprise winner, by all means. But definitely an amazing game and, in our opinion, the best hidden object adventure game of 2017. All the other games on this list were close calls, no matter what their position on this top list, but this one was our favorite.
So waste no time and download it now.
These would be our best HOPAs of 2017. I hope that you'll enjoy them all as much as we did.