2016 is almost behind us and I think that now it's the right time to look back at the great releases over the past 12 months and pick the best of the best. 2016 was a great year in terms of new hidden object game releases, with a multitude of amazing games being released over the past 12 months. This means that we had a tough time choosing our best hidden object games of 2016!
But the choices had to be made and I am here to share the results with you: these are, in our opinion, the best hidden object games of 2016! We have listed them in no particular order since it's very difficult to pick one winner. Instead, we're calling them all winners and highly recommend them all to casual game players!
So without further ado, let's check out below the best HOPAs of 2016!
Grim Tales: The Heir
You've been called to the Gray's Castle to help your nephew Brandon. His son is missing, and his wife's fallen into a mysterious coma! It's up to you to discover what dark forces are at play in your family's castle. The past and present collide as you look for answers. Do you have what it takes to change the outcome of the future before it's too late? Download this game to find out!
Hidden Expedition: The Fountain of Youth
While supervising a restoration project in Sigiriya, your fellow H.E.L.P. agents have gone missing! Follow in the path of Ferdinand Magellan's historic voyage to locate your coworkers, and uncover what Aturnin's crew is really looking for. Travel the world in this compelling hidden-object puzzle adventure! Click here to download the game right now!
Reflections of Life: Dark Architect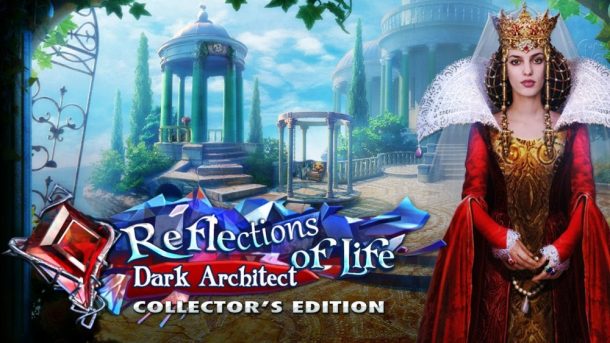 The fate of the worlds is uncertain now that a mysterious evil being and his monsters and spies are bent on destruction. With the help of your trusty owl companion, not to mention the powers of a magical amulet, it's up to you to discover the truth. Do you have what it takes to stop the villain before it's too late? Find out here.
Bridge to Another World: Alice in Shadowland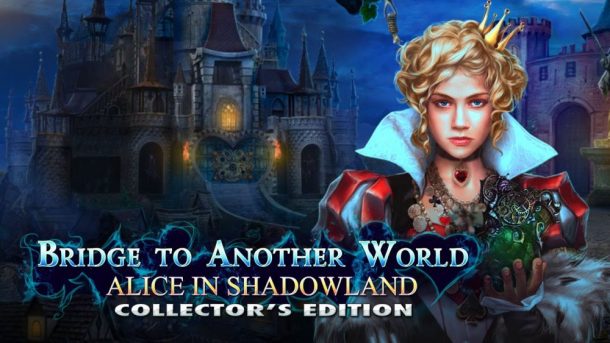 You've just been kidnapped and brought to a curious place called Shadowland. The person who abducted you claims you are the beleaguered kingdom's prophesied savior. No pressure! All you want is to get back home, but when your shadow is stolen, you are suddenly trapped in Shadowland for better or worse. Now you must help a group of rebels fight a vindictive Princess and her cruel cronies. Are you up to the task? Play the game to find out!
Dreampath: Curse of the Swamps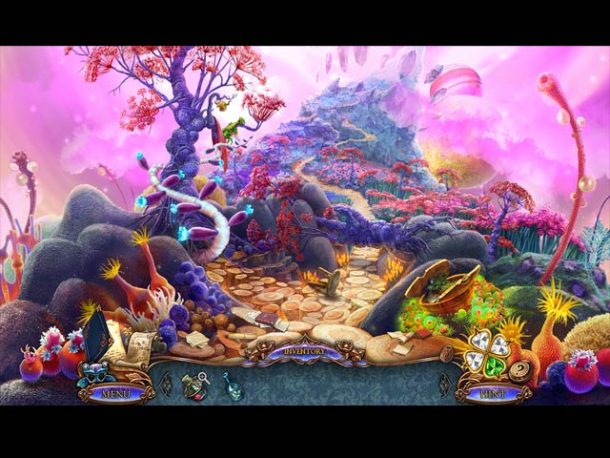 A mystical rain is turning everyone into frogs! As part of the royal family, you can fend off the illness, but for how long? It's up to you to find the cause of this wicked weather and save your loved ones. Can you discover the cure before it's too late? Click here to download the game and find out now!
The Secret Order: The Buried Kingdom
Your childhood friend has called with some exciting news. She may have found the key to a lost city! What should be a joyous reunion takes a dark turn when she's kidnapped by unknown assailants. Only you can save her! Do you have what it takes to discover the Buried Kingdom's secrets? Click here to find out.
Living Legends: Bound by Wishes
In the town of Wishville, every dream can come true, for the right price. Your husband Jack has gone there, but when he doesn't return, you follow in his footsteps, discovering anything but a paradise. The town is threatened by enchanted roses that choke the life out of anyone who steps outside the town gates. Now these lingering souls need your help to fulfill their wish contracts so they can move on, but will you be able to save your beloved husband from meeting the same twisted fate? And who is sending the roses to kill the townspeople? The answers all lie in a beautiful castle, surrounded by a maze thick with the deadly roses. Head over to Big Fish Games to start your adventure.
Whispered Secrets: Everburning Candle
A fire at the local asylum takes on a supernatural life of its own in GrandMA Studios' next Whispered Secrets game! You're called in to investigate and find dark and shady dealings behind the scenes, with the lives of several patients at stake. Who are these so-called 'outcasts,' and why are they really here? Click here to embark on your adventure and find out!
The Keeper of Antiques: The Revived Book
You haven't heard from your uncle in several days. When you go to his antique store, you're accosted by someone after one of your uncle's books. What starts as a simple search for your uncle quickly takes an even darker turn as you discover his collection of odds and ends is more than just a hobby. These artifacts have special powers, and one of them has trapped your uncle! Start your adventure to save the day right now!
Sea of Lies: Leviathan Reef
The dastardly Pirate King is out for blood, and you're his next target! The infamous pirate has a plan to kidnap you to get revenge against your father. But his plans go awry when the captain he sends to nab you sets you loose instead! Now you find yourself on a mysterious island full of pirates with the only key that can stop the Pirate King. But who can you trust? There's only one way to find out: download this game and start playing!
So these would be our top picks for the best hidden object adventure games of 2016. I am sure that you will love each and every one of these amazing games. And don't forget to let us know by commenting below if we missed one of your favorites this year!