With 2015 almost behind us, it's time to look back at all the amazing game releases of the previous year and pick the best 10 hidden object games of 2015, the best hidden object adventures that took the genre further, innovated it or simply delivered an experience that we can call unforgettable. Fortunately for the fans of the genre, it was a great year with many solid releases and picking just 10 to list as the best games was extremely difficult. It was even more difficult to actually rank them, so we've decided to serve them to you in a random order and consider them all winners.
So let's check out below the best hidden object games of 2015 and help you get some quality titles in case you've missed any during the previous year!
1. Nevertales: Legends
You and your husband were on opposite sides of a great war, but your love was strong enough to bring peace to the land. Now he finds himself suffering from a deadly illness, and you must race to find a way to save him. Set out on a grand adventure across the five kingdoms of your realm. But remember to stay on your guard – danger and treachery are hiding around every corner! Nice, cartooney graphics and overall a game you'll love instantly. Give it a try here.
2. Mystery Case Files: Ravenhearst Unlocked
Eipix delves deeper into the past as you find yourself trapped in the very cell that the Dalimars once occupied. Can you stop Alister before he sacrifices everything – and everyone – in his maniacal quest for immortality? Or will his menacing granddaughters stand in your way? This game has just been launched, but it still remains one of the best hidden object adventures released in 2015, so if you haven't done so already, make sure to give it a try on Big Fish Games.
3. Subliminal Realms: The Masterpiece
Albert had everything a painter could want, a successful business with a loving family to support him. But for the last few months he's been plagued by nightmares, by visions of a terrifying being that he has named Solitude. One stormy evening, he finds his nightmares have become reality when Solitude kidnaps his family, taking them deep into her painting. Albert yearns to free them, but doing so will come at a high price. All his memories have been corrupted and now only Solitude knows the truth. Albert must face his fears and journey onward, armed only with his paintbrushes and his love for this family. Can he save them, or will Solitude's painting become his final masterpiece? This is probably my favorite on this list. Surprising and smart, beautiful and engaging – you have to try this one out! So click here to give it a go!
4. Haunted Hotel: The X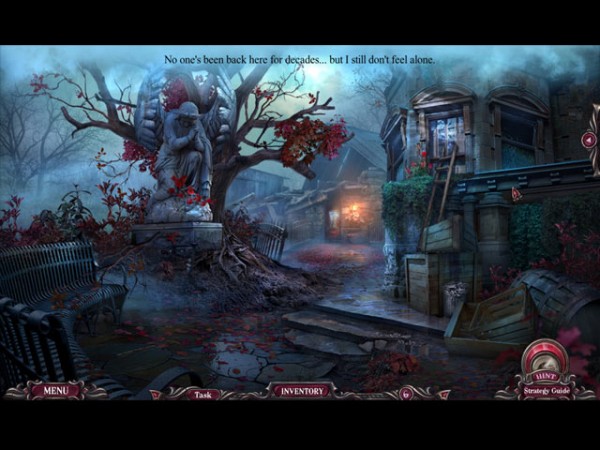 Your sister, Samantha, has always been tenacious, but she might have just gotten herself in over her head! She's gone missing while investigating the Lexington Hotel, where a brutal crime happened decades ago. When you arrive to find her, you quickly realize that the spirits of the past are still restless… and angry. To find your sister and escape with your own life, you'll need to uncover the truth about what happened there all those years ago. Do you think you can do it? Click here to find out!
5. Eventide: Slavic Fable
Your grandmother is caretaker for the beautiful Heritage Park, a magical place where mythical creatures live peacefully alongside humans. But when an evil force seeks to destroy them, she summons you to use your botanical skills to save an endangered plant that is their last hope for survival. That is, until the evil Boruta kidnaps your grandmother, threatening to use the park's ancient magic to conquer the world. Team up with all these fantasy creatures and save the world! Head over to Big Fish Games to start your adventure!
6. Maze: Subject 360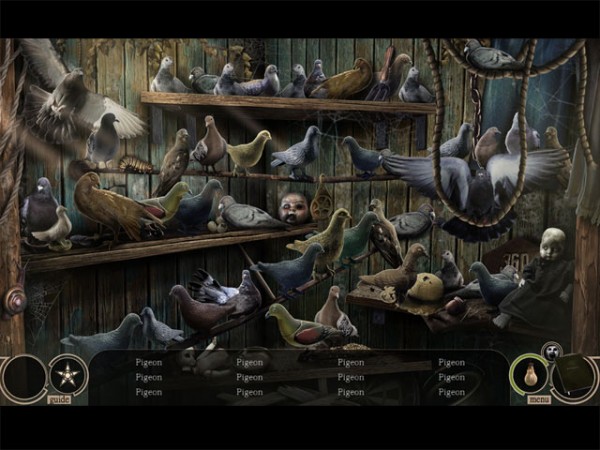 From the makers of the Rite of Passage series comes a ground-breaking new series that's as creepy as it gets… You wake up in a strange room, and an eerie child's voice tells you you've been given a test. Can you pass it? Do you even want to? Subject 360 features innovative game-play that allows you to make choices as you progress in the game and I am sure you will absolutely love it! So in case you haven't played it yet, click here to do so.
7. Mystery Trackers: Winterpoint Tragedy
Buried in the ice… answer a distress call at an arctic research lab where scientists have made a chilling discovery! The latest in the bestselling Mystery Trackers series from Elephant Games will challenge your notion of what it means to be human. With Elf as your polar-clad sidekick, you'll unravel the mystery of the Cold Stalkers. Play gorgeous scenes lit by the Northern Lights. A fun "area scan" feature, loads of silhouette, matching, and listed hidden-object puzzles, morphing objects, Rube Goldberg-style super puzzles, and collectibles make this a not-to-be-missed adventure! Click here to check it out.
8. Spirit of Revenge: Elizabeth's Secret
This time, you'll have to follow a maze of palace intrigue to root out the truth. Play as a maid of honor at Queen Elizabeth the First's court, with none other than the mischievous Francis Drake as your sidekick! But this game's not just for history buffs. Bring your sense of humor and quest for adventure on this fun trip into the Elizabethan past! Doesn't sound like the greatest hidden object adventure you might play, but it could be so give it a try here.
9. Off the Record: The Final Interview
When a renowned English horse breeder is stricken with a sudden and life-threatening heart attack, all fingers are pointed at you as the attempted murderer. You were the last to speak to him before he fell ill, and his death could be a huge boost for your journalism career. The trouble is… you can't remember meeting the man or even coming to that town – a car accident has wiped part of your memory! Retrace your steps, from the time you set off to write the story of a lifetime to the fateful day you lost your memory. A great new title from Eipix, one that you can try out here.
10. League of Light: Silent Mountain
When a fellow agent goes missing near the mountain town of Stoneville, you are sent by the League of Light to find her. But you quickly realize this is no ordinary town… Strange rock formations appear out of nowhere, and objects in your hands turn to stone before your very eyes! The village has been cut off from the world for years with no explanation. Why did the townspeople isolate themselves? What terrible secret were they hiding? Head over to Big Fish Games to find out!
There you have them! The 10 best hidden object games released in 2015, in our opinion. The list could've been at least twice as big because we had so many great quality releases during the past year, but we had to stick to 10. Even so, I am sure that you will have no problem finding at least a few new favorites!