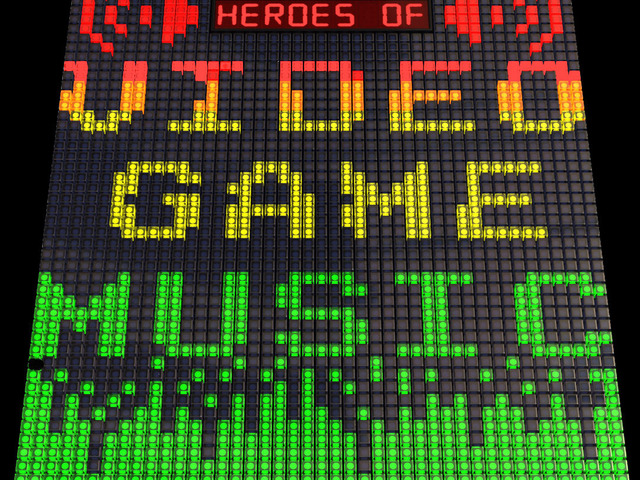 Rik Ede describes himself as being incredibly lucky over the past 20 years as his audio career allows him to work with some of the best video game composers and sound designers in the business. Now he feels it's time to compile 20 of game music's top talents into one unique album: Heroes of Video Game Music.
Featuring artists who have worked on games like Donkey Kong Country, X-Com, Gears of War, Tomb Raider, and Golden Axe, Heroes of Video Game Music will showcase a variety of memorable and classic video game tunes covering the many years. Music has had a long evolution from the simple beeps and boops of old.
To help make his auditory vision come true, Rik Ede has set up a Kickstarter where your contributions will make it possible. Depending on the level you contribute, you'll receive a download of the tracks created or perhaps a DVD of the Heroes of Video Game Music album.
Video game music can really sell a scene in a game when the music fits the mood properly. Nothing sounds better than a gripping boss fight theme like the one used when fighting Sephiroth in Final Fantasy 7 or the victory theme that's heard upon winning against a boss. If you do adore video game music, this is a unique opportunity to show your support.