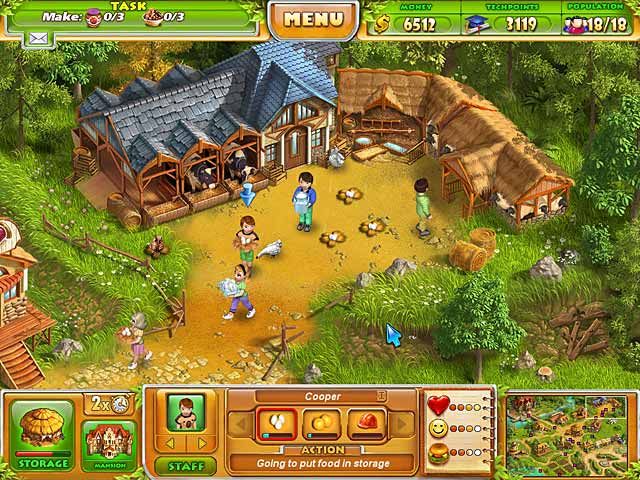 Finally, a much anticipated sequel, Farm Tribe 2, has made its way online and is now available for download over at Big Fish Games. Fans of the time management genre and especially those who still feel the thrills when managing and getting their virtual farms to a whole new level will certainly be delighted with Farm Tribe 2, a triple A successor to the original game!
In Farm Tribe 2 you'll need to restore a once glorious mansion and return an old farm to life, all the while earning enough money for Annie's impending wedding ceremony. You'll be in charge of hiring and training workers, creating a thriving market and even building a farmyard! Farm Tribe 2 is an excellent strategy game with a fascinating plot and an unexpected ending!
The game looks absolutely amazing with colorful and great graphics, many tasks to complete and individual care for each of the workers, to name just a few of the goodies that Farm Tribe 2 is delivering.
So if you are a fan of time management farm sim games, this title should be on the top of your priorities lists: so head over to Big Fish Games and download Farm Tribe 2!