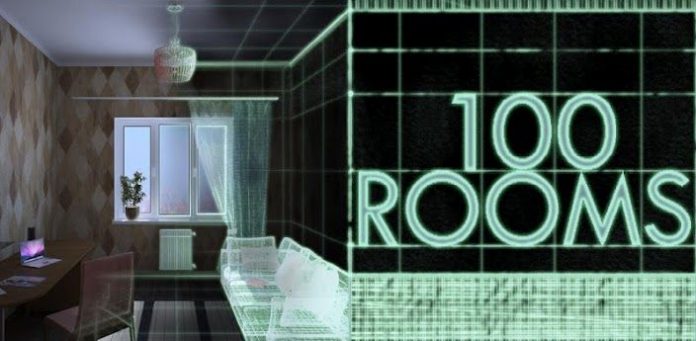 100 Rooms has just been updated with a bunch of new levels and I am here to share with you the walkthrough for levels 16 to 18 in the game with the rest of the levels coming soon – as soon as I find the solution!
But until then, it took me ages to solve these new levels in 100 Rooms, but let's check out the walkthrough for each of the new rooms in the guide below and help you get out of that room!
100 Rooms Level 16 Walkthrough
For Room 16 in 100 Rooms we need to find the code for the safe-like lock on the door. After checking out all the clues for numbers (the protractor, the clocks) you need to go to the door and enter the code: Left 50, Right 10, Right 40, Left 10, Left 60, Right 10, Right 40.
100 Rooms Level 17 Walkthrough
For Room 17 in 100 Rooms, we must decipher the meaning of the paintings. So we have: first painting (with the snowy setting) is snow flake, dog is bone symbol, Autumn painting is leaf, The clear sky and river is rock (because of the mountains), the beach is Sun and Bat is Baseball. Now following the directions of the arrows, we need to tap the next buttons: Baseball – Bone – Rock – Sun – Leaf – Snow
100 Rooms Level 18 Walkthrough
We have 5 (NOT 4!) zodiac signs on the piece of paper on the shelf near the armchair: Sagitarius, Taurus, Pisces, Cancer, Aquarius. Now if we check the clock on the wall, we see that each sign equals a number, so we have: Sagitarius: 1, Taurus: 8 , Pisces: 10, Cancer: 6, Aquarius: 11. So on the safe we enter the following code (based on the order of signs): 1811106. The piece of paper inside shows the series of symbols to press to open the door (it's based on the lines surrounding the numbers). So to open the door, tap: 0, 5, empty space to the right of 13, 12, 2, empty space to the left of 12.
And this is it! The walkthrough for rooms 16 – 18 in 100 Rooms is here. I am working hard to find the solution for the rest of the levels and I will share it with you as soon as I have it. Until then, good luck with the rooms and don't forget to check out the previous walkthrough if you ever got stuck at a lower stage!