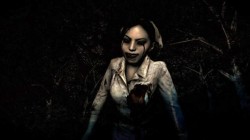 Since this year's Halloween was a real success in the video games industry, Sony decided to offer us the cherry on top (a scary one, indeed, just as it's supposed to be on Halloween): Siren: Blood Curse has a special one week sale (until the 6th of November) and it can be purchased for $29.99 (full game download) or as chapter bundles for $10.99 each.

If you're a fan of strategy games instead, you must love the new Civilization Revolution and Sony knows that. Therefore, the PlayStation Store offers you this week three packs for Sid Meyer's game: Artifact/Wonder Pack: The Mythic, Artifact/Wonder Pack: The Iconic and Artifact/Wonder Pack: The Eternal. Each of the packs can be purchased for $3.75 and they will bring you, as the name suggests, lots of brand new wonders and artifacts, like the Taj Mahal, Lighthouse of Alexandria, Trajan's Column or the Sphinx.
Guitar Hero World Tour and Rock Band downloadable track packs or individual songs are also up for grabs, but that's no longer news for a while now, right?