October's over and it's time to look back at the games launched during the month and choose our winners. It is Halloween month, year by year, meaning that we did get a bunch of Halloween-themed games in October, but all in all it was a really good month with quality releases and a lot of titles to choose from. So I am here to share with you the best casual games of October 2016!
As always, I tried to mix and match the genres and offer more than just HOPAs, but they are once again the majority on our list – so good news for fans of hidden object puzzle games. But there's a bit of everything for everybody, so let's not waste any time and let's check out the best casual games of October below (in no particular order)!
Phantasmat: Reign of Shadows
After the death of your father, it's up to you to find your sister and give her the news. What starts as a simple journey to give her the will quickly takes a dangerous turn as malevolent shadows start invading the Arcadia Resort! Can you save your sister before it's too late, or will you fall into darkness? Click here to find out.
Epistory: Typing Chronicles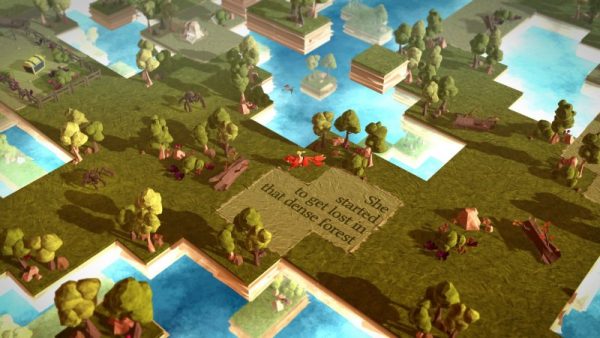 Epistory immerses you in an atmospheric action/adventure game where you play a girl riding a giant fox who fights an insectile corruption from an origami world. As you progress and explore this world, the story literally unfolds and the mysteries revealed. A truly amazing game, unlike anything you have played so it's definitely worth trying! Click here to download it.
Dark Romance: Curse of Bluebeard
For years, Bluebeard has taken wives in the hopes of getting an heir. But each time a child is born, it turns into a monster! Now he's set his eyes on a local girl, Rachel to be his new bride. The fact that she's already betrothed means little to him. Can you help this young couple escape a dark fate before it's too late? Click here to find out.
Amaranthine Voyage: Legacy of the Guardians
Eve Glover loved her grandfather, especially the stories he told her during her youth – stories about a mythical world full of kingdoms and strange creatures. Now that she's inherited his home, she's beginning to discover there are many secrets that her grandfather was hiding from her. She's quickly learning that his stories might not be as imaginary as she once thought. Join her on her adventure here.
Maze: The Broken Tower
It was supposed to be an easy demolition job, but as soon as you and your supervisor entered the dilapidated Gehenna Building, you knew something was off. Your worst fears are realized when you both become pawns in a twisted experiment where you must comply… or die. Will you succumb to the one behind this madness or will you fight back and gain your freedom? Click here to find out!
Weather Lord: Royal Holidays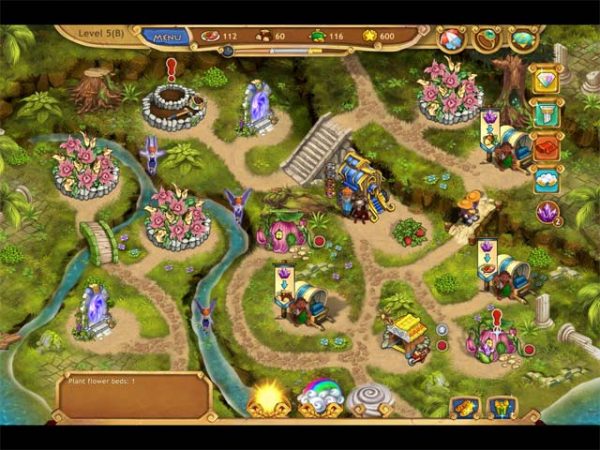 Control the sun, the rain, the wind and more as you travel across your kingdom helping people in need and restoring daylight. Then take on the role of the demon, who wants to bring on eternal night. With its humor-filled storylines, vibrant and charming visuals, and easy-to-learn gameplay, Weather Lord: Royal Holidays Collector's Edition is the perfect "staycation"! So book your ticket here.
Lost Lands: The Wanderer
For years, the sailors and pirates of the Lost Lands have been talking about a ghostly ship sailing in the heart of a storm. This vision disappears as soon as it comes to life. Rumors spread about the ship's captain, a huge octopus that travels with the ship, a Yarl's curse, and an evil sorceress! A great adventure with lovable characters, so click here to play the game.
Rite of Passage: Deck of Fates
When your wife went missing, you thought there was no hope. That is until you were sent a mysterious invitation promising you answers. Your search quickly turns into the most dangerous game of your life. It's up to you to use the cards you're dealt to defeat the deadly Beast! Can you find the truth and save yourself before sunrise? Find out by downloading the game here.
Chase for Adventure: The Lost City
Young archaeologist Anna Windsdoe learns that her missing father, a great explorer, was looking for a secret city. Determined to find him, Anna is about to set out on an exciting time-management adventure! She'll meet wonderful friends, confront terrible enemies and overcome impossible obstacles on this incredible journey! Click here to get the game.
You're signing copies of your latest bestseller when a mysterious man offers you the opportunity of a lifetime – you can write a famous billionaire's life story, but only if you can beat four of the country's top writers. Everything seems great until one writer drops dead. Suddenly, this competition has become a deadly one. Embark on this adventure here.
There you are! These are, in our opinion, the top casual games released on the Big Fish Games platform during the past month. Have fun playing them all!