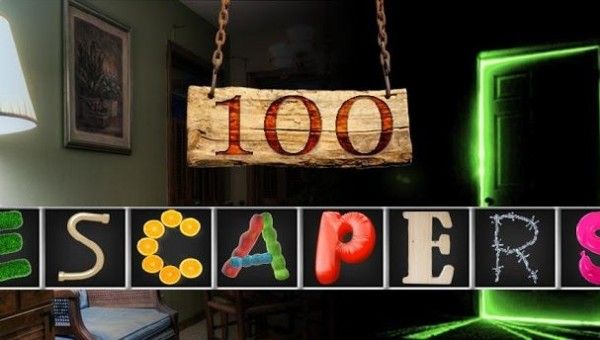 From the underground we move to a classy room with this 100 Escapers Level 28 Walkthrough that I have to share with you today. This is a very challenging level and it took me a while to get it done, but it did happen and I am here to share with you a complete walkthrough for it.
So let's check out below the 100 Escapers level 28 walkthrough and let's have fun getting out of this new room!
1. Go left and take the gloves from the punching sack.
2. Go left twice and zoom in on the desk. Get a piece of paper from the right, scissors and duct tape.
3. Go right and use the scissors on the lower side of the wall. Use duct tape to stop the leak.
4. Tap the back arrow and tap the windowsill: get the code from there.
5. Go left again and zoom in on the safe. Use the code (8492) to open it and get the things inside. In your inventory, combine them with the duct tape, then with your gloves.
6. Go right twice and use the gloves on the punching bag. Tap the opening and get a key.
7. Go left twice and zoom in on the left drawers of the desk. Use the key on the top drawer and get a small metal piece.
8. Go left and tap the lower side of the door. Put the piece of paper under the door.
9. Tap the back arrow and then the door's handle. Use the metal piece with the key hole. Tap the piece of paper, get the key and exit!
And this is it! You have completed the 100 Escapers Level 28 and I really hope that you found this walkthrough useful. See you soon for a new walkthrough, or check out the previous one.