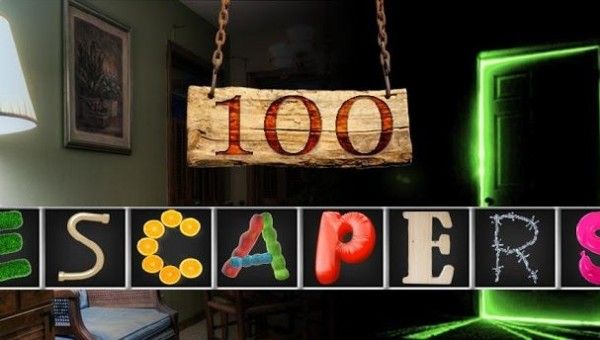 100 Escapers Level 27 Walkthrough here! It's time to move on to the next level of today's update for 100 Escapers and check out the walkthrough for this new room that is equally challenging even though we don't have to do too much.
But enough talking, let's just check out the 100 Escapers Level 27 walkthrough below!
1. Go left and pick up 3 steel rods (tap them 3 times), one lighter, 1 lighter fluid and 1 blower.
2. Go left and pick-up a pickaxe.
3. Go left and use the pickaxe on the coal (you will get some coal). Keep tapping the coal with the pickaxe until you see 3 papers – take them.
4. Go right and put the coal in the furnace. Put lighter fluid on it, then use the lighter. Finally, use the blower on the lit coal.
5. Use each of the 3 steel rods with the coal, then combine them with the papers.
6. Go left and use each of the rods with the anvil to get three differently shaped rods.
7. Go left and zoom in to the door. Use each of the rods to the corresponding spot on the door and you're out!
And this is it! You have completed the 100 Escapers Level 27 and I really hope that you found the walkthrough useful – it was a really tricky level! See you soon with the walkthrough for the next level. Until then, you can check out the Level 26 walkthrough.