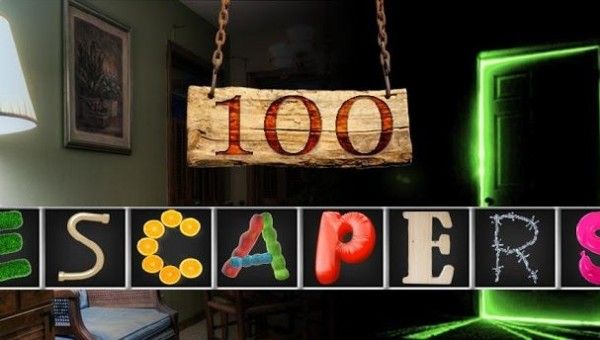 100 Escapers Level 31 Walkthrough here! We're challenged now to exit from a classy room in the latest level released with today's update for 100 Escapers. I am here, like always, to share with you the complete solution with step by step instructions on how to complete the game, so let's check out the walkthrough together and have fun beating this new level!
Here is what to do:
1. Go right an pick up a tool from the table.
2. Go right twice and tap the area under the dresser. Get a box from there.
3. Tap the upper right side of the dresser and get a piece of a tool. Go back and take the toolbox near the dresser. Tap the lower side of the sign and get a saw.
4. Go right and tap the electrical box thing near the door. Tap the lower right side of it to get a piece of a screwdriver.
5. Go right twice and tap the right stool. Use the saw with the wooden leg to get a piece of wood.
6. Tap the back arrow and tap the upper right side of the table. In your inventory, combine the wood with the screwdriver piece and use it with the screws there.
7. Go left and tap the upper side of the furniture near the couch and use the screwdriver to open the drawer. Get the two tools. Combine the two blue ones in your inventory and then use the screwdriver on them to get pliers.
8. Double tap the tool box and put all the tools there, in the correct order (note that you have to put the screws into the box).
9. Go left and use the toolbox with the electrical panel to the side of the door and exit!
And this is it! You have completed 100 Escapers Level 31, the last level released in today's update. Stay tuned for more walkthroughs and brand new levels here on Unigamesity. And until they are released, you can check out the previous level walkthrough.