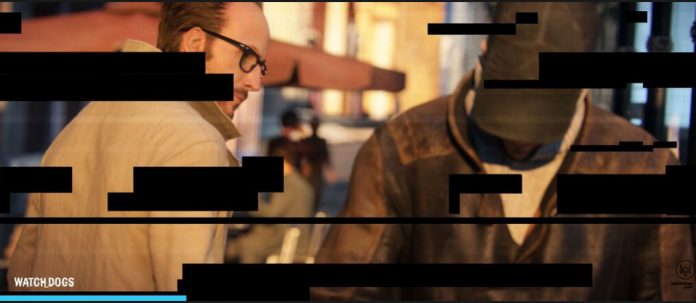 A new image exposing an enigmatic meeting between Aiden Pearce and an unidentified man was released by Ubisoft. This imagery piece is proof of the extraordinary surveillance system installed in the upcoming version of Chicago, where everything is recorded through the eyes of technology. This mass control apparatus is so widely penetrating that not even a professional hacker like Aiden can escape its roots. The question is what is the protagonist planning this time and who's this new character? The company ensured that further information about this matter will be revealed tomorrow:
Surveillance Report: Aiden Pearce was seen with an unidentified man. More details to come tomorrow.
Check the image below:
Most likely this unidentified man is one of Aiden's close contacts and they are simply sharing information. Another likely possibility is that this strange man is about to commit a major crime and Aiden is trying to persuade him from doing so.   Nevertheless, nothing is certain for now as there are many other options remaining.