So far, a lot has been written about the science of gamification in general; how it works and how to apply those principles to help you live a better life. Even though there are times when gamification is not the surest way to reach specific goals, most of the times, it can help you earn the habits that will transform your life for the better.
Here is a list of a few Android games that has a proven track of record for helping people reach specific goals in their lives.
HabitRPG (General Productivity)
This is a to-do app designed to help you complete from simple tracks to big projects. Every time you finish a task or reach some milestone, you are rewarded with gold and experience points. Pretty much the same as you would be if playing any other regular game.
However, if you don't get things done, your "health" will deteriorate. And you won't be able to reach the next level. It also comes with a multiplayer mode in which other players can help you. They can offer you advice and keep you motivated.
Mindbloom (Keeps track of your mood)
There are hundreds of thousands of people swearing that this app has performed miracles for them. Reportedly, it is very successful in coping with anxiety and dealing with stress. The game serves as a tool to connect the dots between positive behavior and doing stuff that makes you feel great.
The game rewards players for doing stuff like taking care of yourself, eating healthy, taking care of your finances, keeping good relations with your family, and all sorts of actions that have a positive impact on your life.
Only after several days of using the App, you will be able to see your strength, as well as the weak areas in which you need to perform better. So, this is not just improving, but also better understanding the habits that had been holding you back in your life.
Fitocracy (Nutrition and Fitness Goals)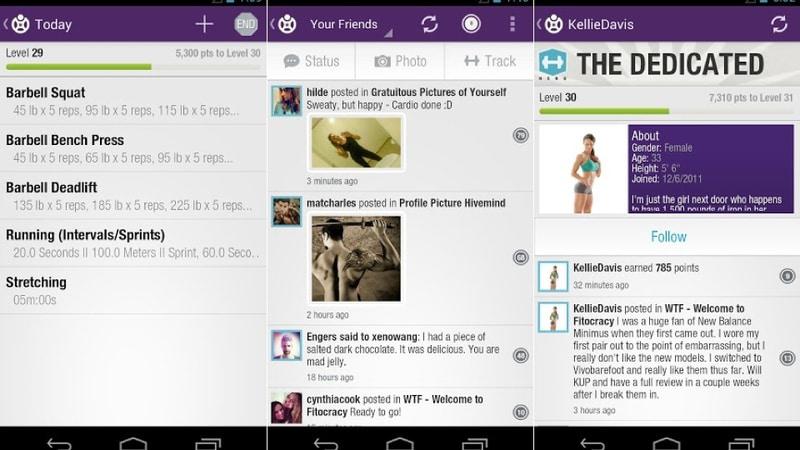 Nutrition and fitness are the two single areas that have made gamification hugely popular. Fitocracy seems to be the center of those two areas and helps people of all sizes to get in shape. It comes with all sorts of health challenges that put you against other people. It also gives you all kinds of rewards. It's plenty of fun, but it's even more important to note the effectiveness.
Chore Wars (Completing Household Activities)
Chore Wars helps you with the pain of doing home chores that you need to do. Whether you live alone, with roommates, or with kids. The game turns chores like taking the trash out, vacuuming the floor, doing the dishes, doing the laundry into a role-playing game.
It can be played in a single, or multiplayer mode, in which other people from the household participate as well. You can assign a character to everyone willing to participate, along with experience points for every chore and list that needs to be completed.
All in all, it can be fun for the entire family and especially fun for the youngest that need to learn how to help out at home.
Final thoughts
There are no shortages of games that can turn almost every part of your life into a fun game. Above we have listed just a few of the many out there. The simple fact is that they have helped a significant number of people, as witnessed by real users. How you will take advantage of them is an individual choice. The main point is they hold great potential and are worth your time. Find more android games and apps at RedMoonPie.com