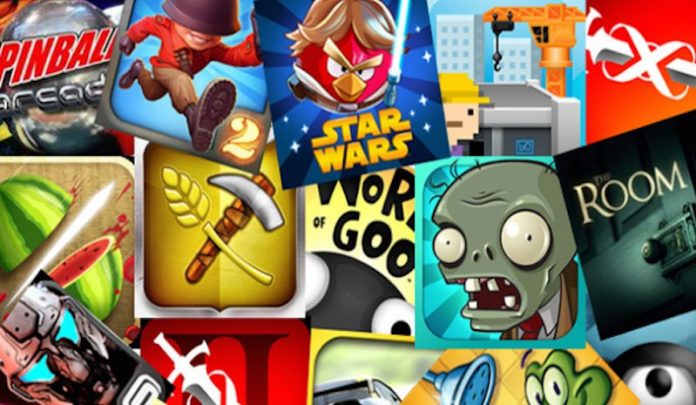 Mobile games are slowly coming into their own. Rather than being a miniature version of console games or a simple distraction, they are becoming respected games in their on right and can bring many different things to the table. People across the world play mobile games for fun, to keep busy and as a way to enjoy themselves on the go. There are numerous types of games in each genre and so there can be lot to chose from. If you're wondering what game to play on your phone or tablet this summer, then check out this quick guide.
Puzzle Games
One of the best types of game for your mobile is a puzzle game. They are simple and addictive and perfect for when you just want a few minutes of gameplay while on a bus or waiting for your train. There can be a lot to select from, but Monument Valley 2 is what you should check out. The sequel to the original hit, you rotate the maps and buildings, controlling multiple characters to find the exit. The idea is simple, the visuals lovely and overall, a lot of fun.
Platformer
Platformers have been a staple of video gaming for as long as the medium has existed. They are simplistic and challenging, can be played for short bursts or prolonged periods and their imaginative worlds will keep us coming back for more. This summer you should download Mikey Shorts for your phone, as this platformer has it all. Explore magical worlds as Mikey, as you run, jump and slide to fight and avoid enemies and traverse the terrain.
Casino Games
Casino games are classics that have been played for hundreds of years in some form or another. Poker, blackjack, roulette, slots and more can keep anyone entertained and you can play them on your phone. If you want all this casino fun wherever you are, you can check out Inter Casino. You can check out this online virtual casino on your phone and try many different types of games, each with their own versions and rules. With games you can play on your own and multiplayer games with real dealers, not to mention you can put down and win real money.
Sim Games
Taking control of a city, a business and people, supervising what they need and do, building new structures and more. These are what you expect from a sim management game and Prison Architect does this extremely well. The game sees you construct and control your own prison, as you add facilities and try to keep your inmates content and safe. This is easier said than done, but you'll have great time trying to perfect things with a huge amount of options available.
Action
Death Road to Canada is some of the most fun you will have on your phone this summer. This randomly generated action-RPG sees you trying to survive the zombie infested USA and reach the safety of Canada. With countless options and decisions to make as you play, giving you lots of replay value, the true charm of the game is the humor. This game ensures you are laughing as you go and a quick game could soon turn into a long one.