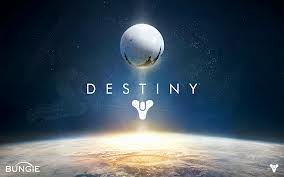 Sony has revealed the exclusive content for Destiny that PlayStation owners can look forward to when the game launches in September.
In a post on PlayStation Blog, Sony detailed the content, which covers co-op Strike and competitive maps, weapons, armour and ships.
The Strike map is a three-player co-op map called Dust Palace Strike. The map will see you tracking a Cabal extraction team through the husks of an ancient human skyscraper buried on Mars. It will also see the introduction of a new enemy type, Psion flayers.
The Exodus Blue Competitive Multiplayer Map is a medium sized Crucible arena set on an old vessel, The Exodus Blue that apparently works well with the Control and Skirmish game types.
The exclusive armour will be spread across the three classes in Destiny. The Warlock class gets access to the Manifold Seeker armour, built to protect Warlocks from the secret realms of the Vex. The Titans will get Vanir armour forged to protect from the firepower of the Cabal and the Hunters will get Argus armour, durable all-environment armour for exploring the frontier.
The exclusive weapons include the sleek Monte Carlo assault rifle. When upgraded it gets a boost to hip-fire accuracy and boost melee cooldown. The next weapon is the Hawksmoon hand cannon, described as a true gunslinger weapon, features a number of damage boosts to increase its combat effectiveness.
Finally, PlayStation gets three ships to play with. Aurora Wake is a ship crafted by Warlocks which gives it a 'preternatural sense for the strange' and is lined with arcane intruments. Then there's Crypt Hammer, once used to carry guardians safely through contested space. Finally, there is Outrageous Fortune, a rugged and versatile ship which is built for people wanting to 'risk everything for ancient secrets and alien power'.
It is not known whether these items will be timed exclusives or whether they will eventually come to other platforms.
What are your thoughts on these items?