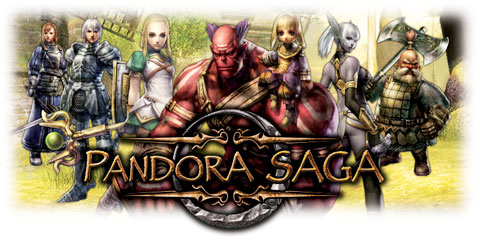 Pandora Saga has received a huge update pack with new content for PvP and PvE, including a battle arena and an extended level cap. Marvelous USA announced the open beta launching of Age of Discord, which is currently live. Shinichi Suzuki, Marvelous USA President and CEO, explained one of the main features and revealed that there's further content planned to be released in the near future:
We are excited to announce plans to ramp up efforts to bring more exciting new content to the upcoming Open Beta for Pandora Saga: Age of Discord players. With the Astian Battle Arena, our first round of updates will focus on new content for PvP fans. But we have much more in store for players who enjoy other solo, group, Nation battle, and PvE content. We can't wait to tell you more soon.
This massive arena can take up to 48 players, whose individual goal is to battle for fame, glory and reputation. But dueling and challenging each other in the Astian Battle Arena isn't the only new feature in Age of Discord. Players can become even stronger now with the extended level cap to 60 and the additional skill sets. The expansion also includes a set of new changes and "significant improvements to tooltips and UI" in order to create a more usual and friendly environment for both novice and veteran players. Creating and customizing characters in this fantasy MMO has become even more diverse with the recent equipment design system, which allows players to modify the appearance of their gear.