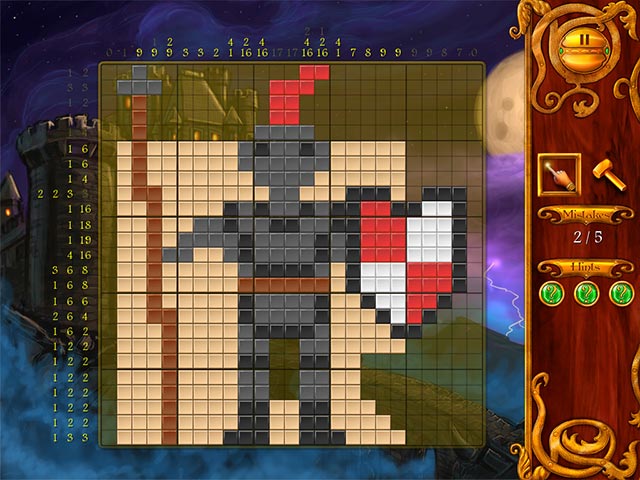 It's been long since we've got the chance to play something truly original and groundbreaking over at Big Fish Games and Mystery Riddles is that type of game. Basically a puzzle game, its description would do it no justice and all I can say is play it (at least try the free demo) and I guarantee you'll love it.
Basically, what you get is a huge board and some numbers indicating which tiles you should click on in order to re-create a full image. A lot of thinking is required here and even one mistake will ruin your game, but this high level of difficulty is actually extremely fun. And yes, I know it doesn't sound like that, but as I said earlier, playing the game does it more justice than hearing what it is about.
Story-wise, here's how things go in Mystery Riddles: "The land of Mysteria was once kept safe from the forces of chaos by Great Tapestries, woven by the Pictomancers of old. Now, the tapestries are fraying and it's up to you to restore them and fend off the darkness threatening the land. You can take on this quest in one of two game modes – pic-a-pix or fill-a-pix – each of which offers 100 challenging levels! It's a double helping of puzzling fun!"
Again, I must say that this is a must play game, a title different from anything you might have played recently and a great break from all the hidden object mysteries you've been solving lately. Head over to Big Fish Games and give Mystery Riddles a try. You won't regret it!