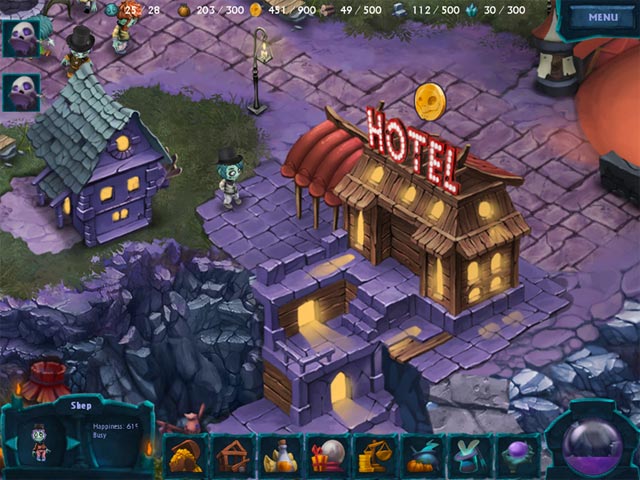 Usually, Halloween-themed casual games don't bring much to the table, but I have just found a game that does – and which can be played at any time during the year and still be extremely fun and innovative: a time management game that tries to improve and expand the genre, The Happy Hereafter. A beautiful game that I have to recommend today!
Here's the game's description: "Welcome to The Happy Hereafter, a casual sim in which you guide the newly dead as they build an afterlife for themselves and their fellow lost souls. Explore weird but wonderful landscapes, discover cleverly hidden secrets, and complete dozens of challenging missions in your quest to create a little slice of Heaven in the underworld!"
It is, overall, a really enjoyable game with some absolutely amazing graphics, as you can see in the image in the top left corner. It's not extremely challenging though as there are no real time limits for you to complete your tasks, but it is a game to enjoy this Halloween and every now and then afterwards. And I think I won't be wrong by saying that you rarely find such nice games in the pretty standard Time Management genre.
So go ahead and give this little gem a try: head over to Big Fish Games and download The Happy Hereafter!