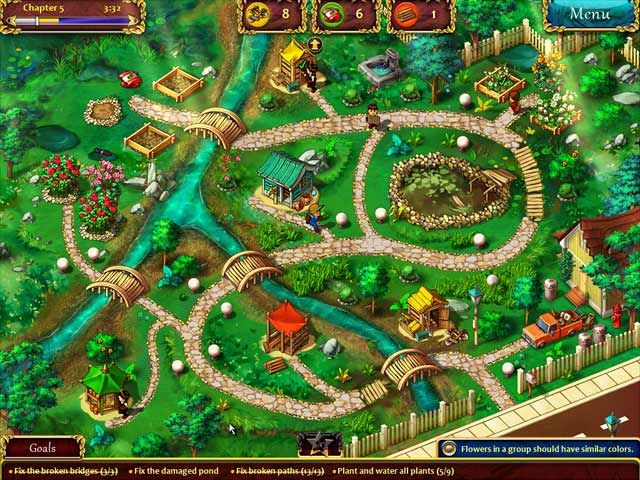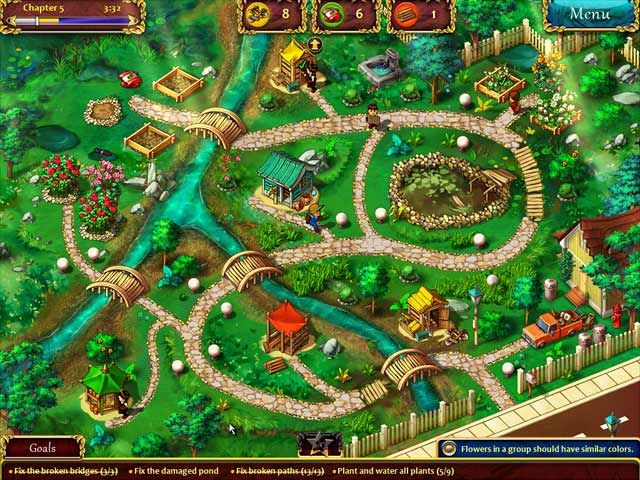 First of all, let me start by saying that this is not a FarmVille like game! Gardens Inc.: From Rakes to Riches is actually a cute time management game that challenges your reaction skills while working on turning gardens into the most beautiful works of art possible. All available at Big Fish Games in a game that you will probably love and prove to be a welcome change to the hidden object titles we've been recommending in the past.
Jill had been so excited to reunite with her grandparents, and now this. Close to tears, they tell her that they have to give up their lovely family home and its large overgrown garden. Their debts too large, they face selling their property to the greedy real estate tycoon, Cliff Gold. If Jill doesn't act now, bulldozers will move in. Still, all is not lost. The largest gardening competition with a big cash prize is fast approaching. This is her chance to save her grandparents in Gardens Inc.: From Rakes to Riches!
With many things to do, goals to complete and gold to be found, Gardens Inc.: From Rakes to Riches is a good choice for those who are up for a new challenge. And even if you're not normally into this type of game, I do guarantee that you'll love it, so at least head over to Big Fish Games and play the trial first to see if you like it or not!