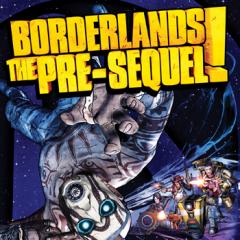 2K Games and Gearbox have announced that Borderlands: The Pre-Sequel will be released on October 14th in North America, and October 17th internationally on PS3, PC and Xbox 360.
The game, being co-developed by Gearbox Software and 2K Australia, is set in-between the events of Borderlands and Borderlands 2.
The Pre-Sequel is set on Pandora's moon as you witness the rise to power of Borderlands 2's primary antagonist Handsome Jack. The game features four new playable characters: Athena the Gladiator, Wilhelm the Enforcer, Claptrap the Fragtrap and Nisha the Lawbringer and introduces low gravity into the shoot and loot gameplay that is synonymous with the series.
Also announced was a special pre-order bonus called the Shock Drop Slaughter Pit. This content takes place in an old Dahl facility on Pandora's moon. Inside this facility is TR4-NU, a former military recruiter for Dahl before he went mad.
"TR4-NU is now hosting the Shock Drop Slaughter Pit and giving awesome loot to those who succeed against the moon's toughest enemies." 2K says.
2K President Christoph Hartmann said: "The teams at Gearbox and 2K Australia have combined the best talent from both studios to create a Borderlands experience that we know fans are going to love. For those that haven't played the critically acclaimed franchise, there's never been a better time to jump in than with Borderlands: The Pre-Sequel."
Alongside the release date being announced, Gearbox has also released a new trailer for the game, which was created with the help of Harmonix, best known for Dance Central and Rock Band.
Are you excited for The Pre-Sequel? What are your thoughts on the pre-order bonus?