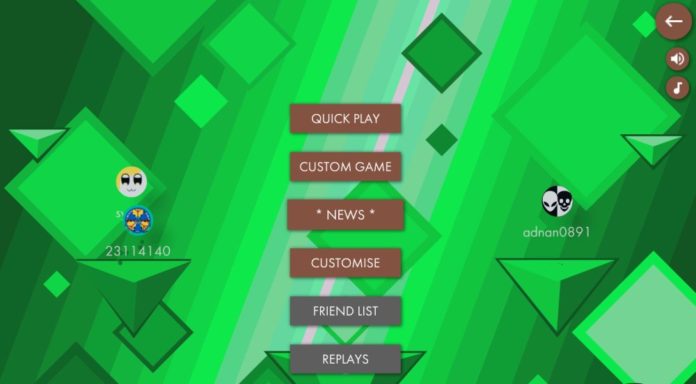 Finding a free online game that's actually challenging and has enough content that you don't grow tired of quickly might seem difficult, but it's not. There is an endless amount of free games from which you can access from a web-browser or smartphone device. In this article we take a look over one such game that has many people excited. Let's begin.
Bonk.io is a new .io game on Poki that allows you to not only play the premade level with players from around the world, but also create your own levels or play ones they've created. This game offers virtually endless options for you to make customizing decisions and mix up your game play regularly. This creates added content in the game and, since it updates regularly, releases new content created by other players all the time; it's like having a new game to play every time you log on.
It offers challenging game play
Your goal in Bonk.io is to make the other player fall off the level on the map. You can make yourself harder to push around by making yourself heavier and you can avoid the other players' attempts to knock you off by dodging them, but take warning, you can't move as easily or as fast while you're heavy. This sounds pretty simple and, at first, it is, but once you get further along in the quick play mode or you play challenging levels other players have made, you'll see that this game is a lot more challenging than it sounds and requires a little bit more strategy than you previously thought.
Everyone can play
Bonk.io is an online multiplayer game, which means you can play against your friends or you can play against other players from around the world. This adds a fun social aspect to the game, as you can challenge your friends to see who can make the hardest level or who can last the longest. If you meet a group of online players that have challenged you and made you a better player, you can keep playing against them and make levels for each other. You can even create simpler levels to help your friends get started with the game and get adjusted to it.
There's a virtually endless amount of content
Because players can create their own maps in this game, the options for content are virtually endless. You can play the premade levels in the quick play mode and, when you grow tired of those or perfect your skill at them, you can play all the levels made by other players from around the world. You can even try your hand at creating new levels yourself. As previously said, you can even challenge your friends to see who can make the most difficult track, maybe one will even be impossible to beat. The game updates regularly so it's easy to find new content every time you play. This is something very unique to Bonk.io, as you usually have to pay for a game with that level of customizing option and that much content; it's like a new game every time you play.
It'll have you hooked
You may not think that this game sounds as challenging as it is, but the strategy necessary to win at this game and win consistently takes time and practice to perfect. Once you start playing, you won't want to stop. You'll find yourself playing quick play match after quick play match, trying to practice your skills and perfect your strategy. There's no end to the potential this game has for you. Because players make their own content, you can always find a more challenging level or make it yourself to keep practicing; there's no cap to the improvement you can make.
Bonk.io is a free online multiplayer game that offers challenging game play, virtually endless customizing options, and no limit on the amount you can improve. You can master the premade levels in the quick play, other players' levels designed to trip you up and make you lose, and even create almost impossible levels yourself. The amount of content in this game makes it more akin to a videogame than an online game, and that's part of what makes it so great; it's like two or three games rolled into one. You won't be sorry you gave this one a shot.