Let's face it, there's been a bit of a lull when it comes to addictive phone games that pop a hook in the cheek and reel you right in. Sometimes you just need that weird twitchy obsession you used to get with all things candy shaped: euphoric you just got past that level you've been stuck on forever – and then realising you haven't eaten for three days. To read why this weird behaviour isn't your fault, check out this link.
Or the crazy moments when you find yourself shouting at your finger, throwing your phone and spurting swear words at your Mum, all because you've discovered Flappy Bird. It's like finishing a series you've spent a week watching back to back. You find yourself grieving because you actually miss the characters, and you're not entirely sure what you're going to do with your life until the next series is due out. The world mourns for addictive games and we're definitely due a new hit. But what will it be? Here are some of the best IOS games up for release this year.
Alone
Think dark, Badland-style, masculine, fast paced cave flyer game and you're about there. Alone does almost feel like a more aggressive take on Flappy Bird, and it's the same format (so definitely more shouty moments), but it's designed to be a bit faster, darker and more action-packed. It's got a rather dramatic soundtrack running through it and the scenery changes enough for you to maintain interest.
As always with this format though, you've got to get the hang of it first or you'll just be sat laughing hysterically (passive aggressively) screen bashing the same few inches of game, much like you did when you first met Flappy Bird.
You Must Build a Boat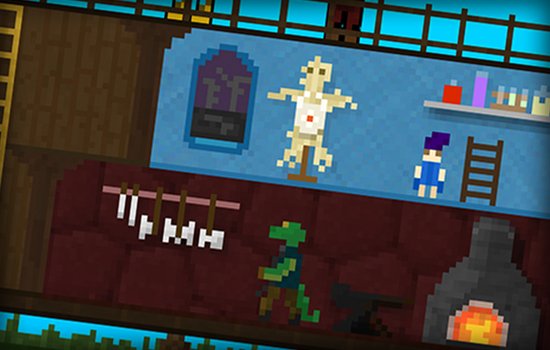 Luca Redwood announced this new game a while back and fans of 10000000 have been frothing at the mouth ever since. After all, we were totally in love with 10000000, therefore we will automatically be in love with You Must Build a Boat right? Right.
Expect detailed changes and really satisfying tweaks. Wood and stone are no longer present and the size of the grid has been reduced. There is an exploration stage before every dungeon which is genius, as you get extra matching glee, and become able to essentially plot how hard your game is going to be. So the more laid-back user gets to enjoy an easier, more casual game and those chomping at the bit to get super-involved in dungeon raiding, get to gain a little more control and get a little deeper with their game tactics. It's set to be just as popular as 10000000, so clear your diary!
Smarter Than You
Another game that's bagged tons of attention because of its creator – Luca Redwood of 10000000 and You Must Build a Boat fame – is Smarter Than You, a social game that could be compared to rock, paper, scissors. If you don't know what rock, paper, scissors is, you've missed out on years of fun! Have a little read here to find out how it works.
Smarter Than You is a simple, well designed multi-player game with a lot of like-ble qualities. Why do we care? Because it's been made by 'that guy who made 10000000', so we simply have to care. Make sure your broadband is on top form though, or you might just lose interest when you lose your WIFI connection to your friends, then you might just have to play real rock, paper, scissors! Which is soooo vintage, but not in a cool way.
Modern Combat 5: Blackout
By now you will have probably have seen plenty of trailers and adverts relating to this game and probably also felt a little annoyed that it's not actually out yet. Well, after continual titillation and teasing from Gameloft, they've confirmed it will be out at the end of this month. With its beautiful graphics and boasted continued online connectivity (check out these Virgin Media broadband deals to make the most of this feature), it's pretty much a guaranteed hit.
Back to Bed
Something for the dreamers, the thinkers and the Escherian fans out there. Back to Bed is all about beautiful chaos and puzzling exploration. Monument Valley set the bar, Back to Bed definitely raises it.