May 2017 is just behind us and I'm happy it's over because in terms of new casual game releases, things didn't look that good. We had a few major and super high quality releases, but apart from those, it was very dry in terms of quality games. Actually, it's the first month in a looooong while when we don't have 10 games to select and share on our monthly "best casual games" list.
But usually quality is better than quantity and since we don't want to recommend games you won't enjoy, we'll have to do with a shorter list this month. We still have 8 great games to recommend, so it's not that bad. And, as always, fans of the HOPA games will get the longer stick this month as most top games this month are hidden object adventures.
So let's not waste a single second and let's check out below the best casual games of May 2017!
Amanda's Sticker Book: Amazing Wildlife
After winning her first sticker book competition, Amanda has her eyes set on even greater heights. Help Amanda create award-winning sticker books! Swap stickers, earn power-ups and clear each puzzle to make Amanda's new dream come true. Amanda needs to be at her best to compete internationally, so she has decided to make five different sticker books, all with wildlife themes.
So help her achieve her dreams in this great match-3 game that old and your gamers will love. Click here to check it out.
Haunted Hotel: Personal Nightmare
After 20 years, you receive a letter about your missing mom and sister. Answers are waiting at the Freedom Hotel. When you arrive, you quickly find that nothing at the hotel is as it seems as your fears spring to life! Can you overcome them to save your family in time? Click here to find out!
Fabulous: Angela's High School Reunion
After designing the new season of prom dresses, Angela decides to organize a class reunion of her own, but things don't turn out quite how she expected… Be a part of this amazing new story and help Angela survive her high school reunion in an amazing time management game! Check it out on Big Fish Games.
Redemption Cemetery: Embodiment of Evil
You've received a cryptic text calling you to an ancient cemetery. You arrive to find a dark keeper kidnapping and trapping souls! With the balance disturbed, no one is safe. Can you stop the evil Kyrkogrimm before it's too late, or will you become the cemetery's newest resident? Click here to find out.
Darkness and Flame: Missing Memories
Your uncle Colin is haunted by nightmares of a familiar woman begging him for help. Convinced that he will find answers if only he can remember, he calls on you for help. Now you must set out on a dangerous adventure to find a healer who can restore your uncle's lost memories. But you must hurry – the Darkness is hunting you! So waste no second and embark on your epic adventure by clicking here.
Bonfire Stories: The Faceless Gravedigger
The Quiet Grove resort has been abandoned for years, after a series of guests mysteriously disappeared – rumors blamed a terrifying figure called the faceless gravedigger. With no bodies or suspects, the case went cold, and the events faded into legend. But when you and your partner arrive to dig up a news story, you quickly find out that those tall tales were all true!
Another epic adventure that you will surely enjoy from start to finish. Waste no time and download it here.
Magic Cards Solitaire 2: The Fountain of Life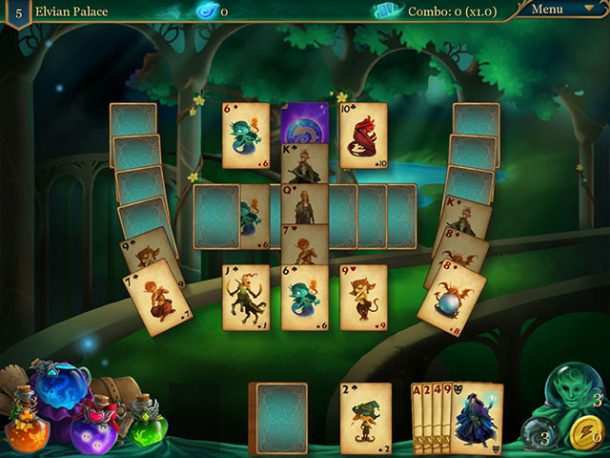 Experience a new and exciting solitaire adventure with magician Knoxford in the land of Elves! The "fountain of life" is losing its magic and will have devastating consequences throughout the land of the elves should its power be extinguished. Do not waste any time and follow Knoxford on his exciting journey to save them! Click here to get the game.
Alicia Quatermain: Secrets Of The Lost Treasures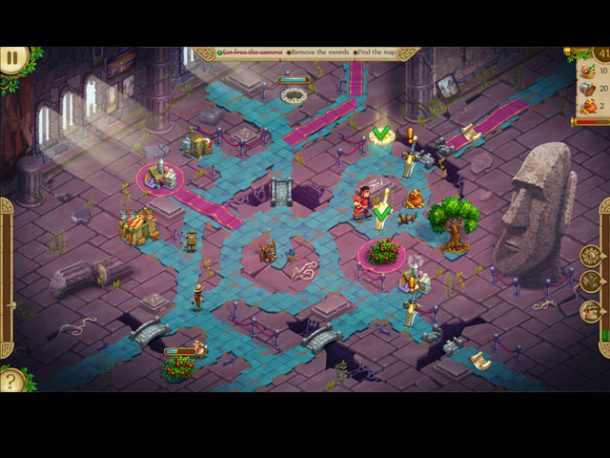 Alicia must visit distant lands, help her new traveling companions and avoid the enemy's cunning traps. Villains who don't want Alicia to uncover the truth plot to keep her from disrupting their plans to conquer the world. A true heroine's quest, this will be the most adventurous, risky and important trip this brave girl has ever attempted. And you will help her, so waste no time and click here to embark on your adventure now.
These would be our recommendations. I am sure you will find at least a couple of favorite titles on our list above, so check them all out and have fun playing all these great games. And we'll see you again next month with a new and hopefully better batch of titles to enjoy!