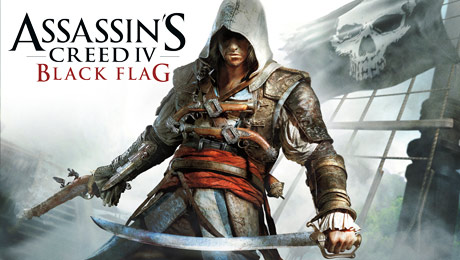 Ubisoft has revealed that Assassins Creed 4 :Black Flag will have over 80 hours of gameplay content. The main storyline will take approximately 20 hours total to complete while the rest of the 60 hours is devoted to side quests and other miscellaneous activities.
According to lead game designer Jean-Sebastien Decant, in speaking with OPM, players should prepare to have a significant chunk of time on their hands if they plan on completing the game in it's entirety.
"We have so much content it's quite crazy to say it," he revealed. "The main story is at least 20 hours. In the open world you have stuff to do for at least 50 or 60 hours.
"We really tried to increase the feeling of adventure. At the same time it has to be easy to use so we added a number of teleports, in fact every [objective] you do becomes a teleport. So as you soon as you win somewhere, you can send people there."
Ubisoft also revealed, earlier last month, just how much time players can expect to explore AC IV's preset day setting. There's a 20 minute minimum requirement of present day gameplay to complete while the rest of the 3-4 hours is totally optional.