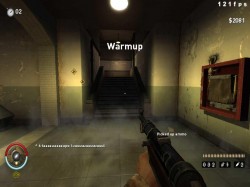 It's been just a few days ago when Activison offered the first details about the Wolfenstein multiplayer and it all seemed quite impressive, but now we have some leaked beta footage presenting the actual gameplay which, unfortunately, doesn't seem impressive at all.
It is true that the videos are recorded while the game was played on the low quality setting, but it could've still looked way better. The video links are below, after some extra details on the game, as presented by Crossfire:
"- There is no lean at all, so no leaning & shooting
– With MP40 & Pistol, 4 headshots are required to kill somebody
– Medic can give up to 2 medpacks per charge
– Engineer can give up to 2 ammopacks per charge
– ETQW configs work with the game"
So, again, as I said, not impressive. I was personally expecting more from Wolfenstein, but it's not all lost. The footage we are watching is, after all, beta footage and the finished product might be (and should be) much better than this. One can only hope.
Links for the leaked Wolfenstein multiplayer gameplay: 1, 2, 3.