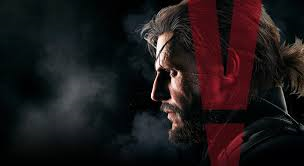 Metal Gear Solid V: The Phantom Pain manages the best UK launch for the series, and marks the first time Metal Gear Solid has topped the UK All Formats Chart since 2008.
Phantom Pain beats the previous record for the series, set by Metal Gear Solid 2: Sons of Liberty, by just under 37%, according to Chart Track.
It does, however, fall behind in terms of becoming this year's biggest launch. It finds itself in third position this year, with Batman: Arkham Knight and The Witcher III: Wild Hunt ahead of it.
It was the PS4 version which dominated The Phantom Pain's sales, with 72% of its total coming on Sony's console, with the Xbox One claiming a 22% share. The PS3 also edged the 360 version, with 3% of sales coming for the former compared to 2% for the latter.
The other big release this week, Mad Max, has to settle for second, apparently providing little challenge for the top spot but a very respectable placing.
Last weeks' number one Gears of War: Ultimate Edition gets pushed down to third thanks to the new releases, but keeps itself ahead of the PS4 exclusive Until Dawn, which is also down two places to fourth.
Disney Infinity 3.0 is down two places to fifth, as Grand Theft Auto V holds its position in sixth.
LEGO Jurassic World is down to seventh place ahead of Minecraft which, as usual, holds two places in the Top 10. The PlayStation Edition holds its position in eighth, and the Xbox Edition climbs a place to ninth.
The Top 10 is rounded off this week by Batman: Arkham Knight, which is down one place.
Elsewhere in the charts there are two other new entries to speak of. First of all, there is Broken Sword 5: The Serpent's Curse, which gets its release on Xbox One and PS4 following its release on PC back in 2014. It comes in at 35th this week.
The other new entry is Big Ben Interactive's Rugby World Cup 2015, which came out on Xbox One, 360, PS4, PS3, Vita and PC. It enters the charts in 39th place. However, with the tournament not starting until the 18th September, there could be a sales spike incoming for it.
The UK All Formats Chart Top 10 (Week ending 5th September 2015) is as follows:
1. (N) Metal Gear Solid V: The Phantom Pain
2. (N) Mad Max
3. (1) Gears of War: Ultimate Edition
4. (2) Until Dawn
5. (3) Disney Infinity 3.0
6. (-) Grand Theft Auto V
7. (5) LEGO Jurassic World
8. (-) Minecraft: PlayStation Edition
9. (10) Minecraft: Xbox Edition
10. (9) Batman: Arkham Knight
You can view the full Top 40 here.
Next week will see Super Mario Maker out on the Wii U and Tearaway Unfolded out on PS4, which will both hope to stir things up at the top of the charts.