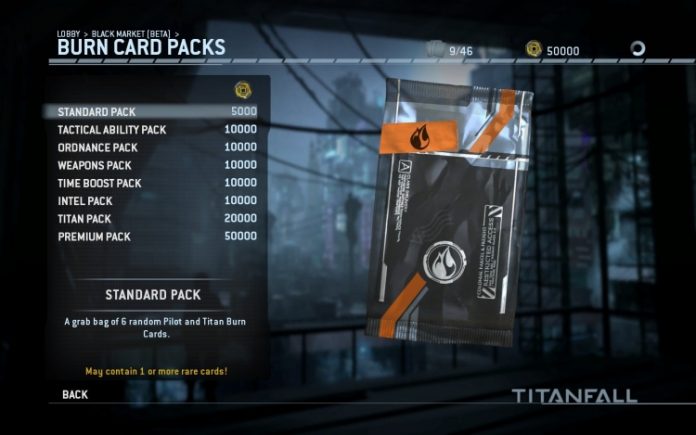 Respawn Entertainment are introducing a 'Black Market' into Titanfall with the next game update.
The Black Market introduces with it a form of in-game currency called credits, which can be used to purchase items from the Market.
Credits will be awarded to players for winning and completing a match, getting your first win of the day, completing new daily challenges, playing the objective in games and playing Titanfall daily. Also, discarding burn cards will now see you ''selling' them for credits. Players who are level 50 will see a percentage of their earned XP converted into credits.
Respawn were quick to shoot down the possibility of micro-transactions entering the game with the new credit system. In a blog post Titanfall designer David Shaver said: "We have stated several times that Titanfall will not have micro-transactions. Fear not, for we plan to keep that promise – No micro-transactions! The only way to get Credits is by playing the game!"
The Black Market will feature a random assortment of burn card packs. Each pack will be fitted to a certain theme, from the Time Boost pack for XP boosts, Titan packs and the Tactical Ability pack along with the Standard pack and Premium pack.
Also up for grabs in the Black Market are special Titan Insignias, which are themed as the official insignias of elite units on both the IMC and Militia.
The Black Market unlocks at level 11, when the burn card menu is made available. Like burn cards, the Black Market will remain available once you regenerate.
Respawn are looking into adding more items to the Black Market, but could not say what at the moment.
What are your thoughts on these new features? At least we've been assured no micro-transactions are around the corner.