Gaming without wearing a great gaming headset is an incomplete experience. You might have the best surround sound system in the world, but if you game without a headset, you haven't experienced gaming yet. So we've decided to go through hundreds of great and not so great gaming headsets available on the market and select for you the cream of the crop: the 5 best gaming headsets of 2014 and you can read the Gaming Headset Manuals. And since the offer is so great and we simply couldn't pick a winner, we're sharing them with you in a random order because each of the following headsets is absolutely amazing.
So now you can game late at night without upsetting anybody (neighbors, parents, aliens…) and have the best sound quality possible. So let's check out below the best gaming headsets of 2014!
ASTRO Gaming A50 Headset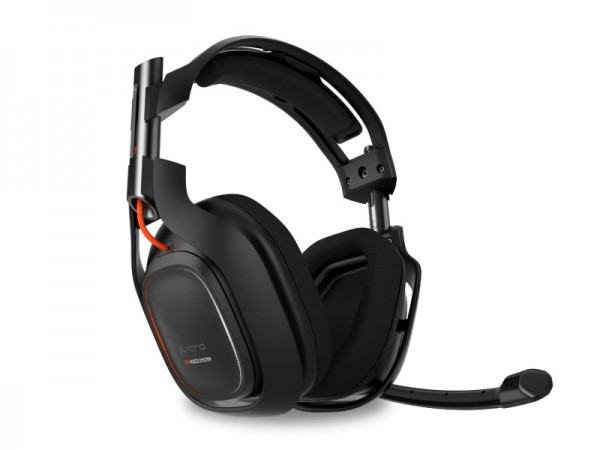 Considered by most people on earth THE BEST gaming headset ever, it's a no brainer to place an Astro branded product here. The A50 headset takes advantage of the 5.8GHZ wireless technology to deliver ultimate sound clarity and minimize interference like no other headset out there. With 7.1 surround offered by the ASTRO MixAmp, this gaming headset is perfect for fans of the shooter genre – you will know exactly where that footstep came from and you'll be ready to take counter measures. A real gem that works both on consoles and PCs. Check it out here for pricing and possible discounts!
Turtle Beach Ear Force X12
If you're on a tight budget but you still want a very solid gaming headset for you, the Ear Force X12 might be the perfect choice. It offers amplified audio (Enhances game sounds for a more immersive experience) and a bass boost that gives you control over the bass of the sounds you hear, this is one very popular choice for gamers worldwide. As a bonus, it also has a pretty sweet design and all. Check it out over at Amazon to find out more about it (for example, at the moment of writing, there's a 21% discount on it!)
Skullcandy PLYR1
Premium throughout and engineered for a high-volume home theatre experience, the PLYR 1 combines the immersive accuracy of Dolby 7.1 Surround Sound with the best in gaming functionality, including wireless freedom, the Flip-Up Mic Mute system, onboard Voice Balancing and Xbox 360, Playstation3 and PC compatibility. Multi-Platform – Ready to roll, right out of the box. What I absolutely love about this wireless gaming headset is its design – simply awesome! So if you're interested in getting one with a $50.00 at the moment of writing, click here to check it out!
Logitech G930
Featuring 7.1 surround sound and three programmable G-keys for maximum customization, the G930 gaming headset is also THE best selling headset on Amazon with some amazing ratings (4 stars after a bit over 2,000 reviews). This proves that the quality is indeed there and you won't make a mistake buying this great gaming headset. Also enjoying a $50 discount at the moment of writing, so waste no time and get it now!
Razer Kraken PRO
Although you'd expect to see a gaming mouse recommended for something made by Razer, the Kraken PRO is actually a high quality and affordable gaming headset that wins over the competition with its nice design and electric green color. It also has a flexible and smart design, with the left ear cup housing a fully retractable microphone boom that pulls out only when you need it, perfect for taking your headset on the go. So why not check it out over at Amazon and see if you like it?
And these would be our top 5 picks this year for the best gaming headsets – and I am sure that you will agree with us. Which is your favorite gaming headset?