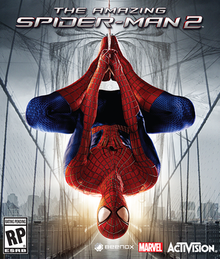 Activision has released a video giving us an in-depth look into the gameplay mechanics for the movie tie-in.
Creative Director of Beenox, Thomas Wilson, detailed the thought processes behind the decisions of gameplay. Perhaps the most interesting comes from the most basic part of Spider-Man, web swinging. Wilson said Beenox wanted to be able to control Spider-Man's web swing using the different sides of the brain. This means if there's a building on your left you want to go around, Spidey will swing with his left hand with a pull of the left trigger, and vice versa with the right trigger for movements to the right.
The game will also be implementing a "Hero/Menace" system, which will change depending on how you react to situations and what you do (or don't) do when swinging around the city, while we are also promised a good amount of freedom in the levels rather than being taken on a linear path.
We are also shown that you get the chance to play as Peter Parker in his everyday life, where you can visit Aunt May to "take care of personal business" and enter Peter's wardrobe of Spidey suits, which will apparently make more difference than just a visual change.
The Amazing Spider-Man 2 is being developed by Activision owned company Beenox for PC, 3DS, PS3, PS4, Wii U, Xbox 360, Xbox One, iOS and Android. The game is scheduled to be released on 29th April and 2nd May in North America and Europe, respectively to coincide with the release of the film.