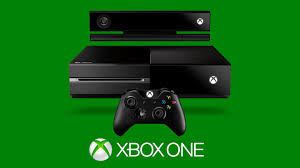 Microsoft has announced a number of new features will be added to the Xbox One in the consoles next update.
Announced on Xbox Wire, the first feature focuses on Blu-ray player support. This will see the introduction of 50 Hz video output for content recorded at 50 Hz. The Blu-ray app will also be updated to reflect these changes.
The second additional features see Microsoft releasing a firmware update for the controller and headset adaptor which they hope will improve wireless connectivity and reduce audio static.
The final feature being added includes adding a silent reboot after system updates. This means that if you have your console on 'Instant On' mode, then the update will download automatically and the console will return to standby after completion. This means that you will not have to power on the console after updates.
Also being added is an additional option in system settings giving you an 'on demand' feature for future updates. This allows you to take updates when they're available without waiting for the console to do it on its own.
These features join the previously announced introductions for the Xbox One April update. These include update to save games and apps, which will add a save progress bar as well as easily finding out which games and apps have new updates.
Other additions include adding friend notifications that tell you when friends sign in to Xbox Live and the friends list will note who is playing multiplayer. There is some fine tuning to the Kinects voice command being added as well as improving the video quality of GameDVR.
The April update is currently being tested by members of the Xbox One preview program.
Look out for this and more updates, such as the update for the Xbox One YouTube app that was announced yesterday, which is making it easier to share your own videos.