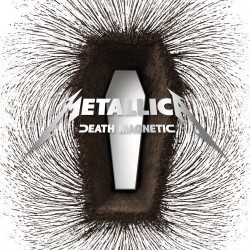 For the three people left in this world who didn't know that video games are starting to sell music better than anything, the legendary Metallica will make things clear: the band has announced that, together with Activision, they are releasing their ninth studio album, Death Magnetic, as downloadable content for Guitar Hero III: Legends of Rock.

This DLC pack, valued at 1440 MS Points for the Xbox 360 and $17.99 for the PlayStation 3, will be released this Friday (September 12), basically at the same time with the physical disc. Even more, the GHIII owners will probably be thrilled to find out that two exclusive versions of Suicide & Redemption will be featured on the downloadable album. Also, Activision assures everybody that this rather pricy DLC pack will be 100% compatible with Guitar Hero: World Tour, expected to be released this October.
"We've been working very closely with Metallica and we're extremely excited to offer Death Magnetic not only in its entirety, but also with the exclusive recordings of 'Suicide & Redemption' as downloadable content to Guitar Hero fans," said Tim Riley, VP of Music Affairs for Activision Blizzard. "We're proud to be setting a new precedent for our two industries, making an entire new album available in two different mediums simultaneously."
So, as I was saying in the beginning, if there were any doubts regarding the importance of the games industry, now everything is clear. Guitar Hero III: Legends of Rock proves it – and becomes a legend itself.