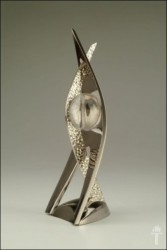 AIAS (The Academy of Interactive Arts and Sciences) has just announced its nominees for the 12th Annual Interactive Achievement Awards and LittleBigPlanet seems to lead the list with 10 nominations on various categories, but strangely none for "Outstanding Achievement in Game Play Engineering". Other titles nominated for more categories include Gears of War 2, Left 4 Dead, Metal Gear Solid 4, Fallout 3 and Fable II.
'This was an exciting year for games,' said Joseph Olin, president, AIAS. "The depth of talent and creativity in this industry continues to amaze me and we are honored to highlight some of the most impressive games of the year at the Interactive Achievement Awards. The 2009 nominees indeed reflect a stronghold of talent embodying the best and brightest in this field."
The winners will be announced during the DICE Summit on February 19 in Las Vegas, and the event will be hosted by comedian Jay Mohr. Until then, you can still check out the full list of AIAS nominees, go here. Anybody willing to guess the winners?