Since 2008 in which Bethesda's previous open-world marvel Fallout 3 claimed a number of Game of the Year awards, fans have been desperate for any insight to the release of a sequel. The game was immensely praised on behalf of it's open-ended gameplay and diverse leveling system which allowed players to play the game more accordingly to their own strengths and weaknesses. Now as we move into the next-generation of gaming, the demand for the next installment of this outstanding game series reaches it's prime.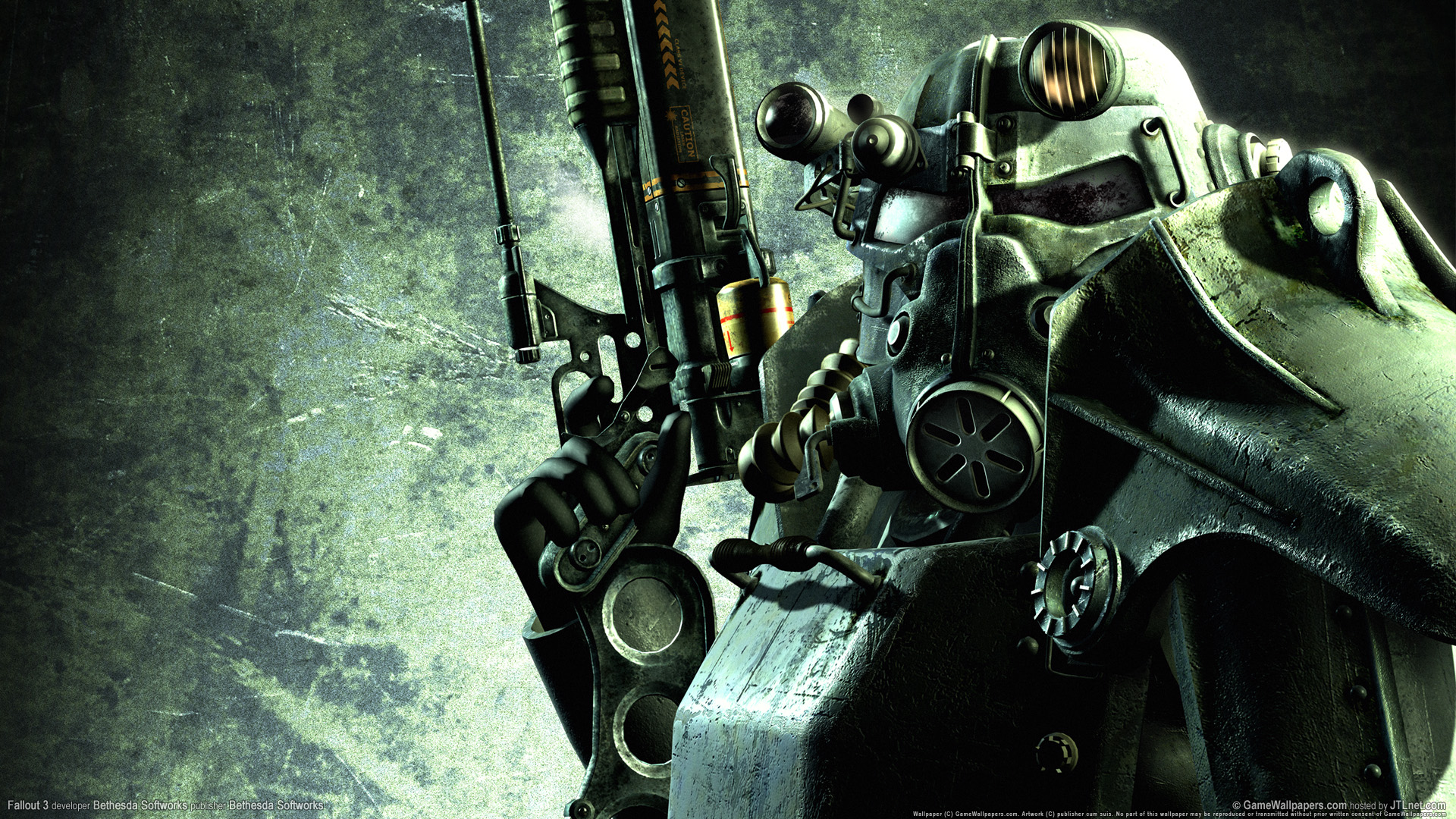 What we know so far 
Fans craving for a sequel have been trying to scrape every little bit of information they can from Bethesda and their insiders. However, with Bethesda so keen to keep quiet, it is only recently we've heard that a sequel could potentially be discussed at E3 this year (June 2015).
Insiders prowling for legitimate information confirmed via tweet, that the likelihood on a scale of 1-10 of Fallout 4 being discussed at the event is "11". With hope that this is in fact the truth and not misleading information, fans can truly start getting psyched up for the next installment of this truly unique series.
High hopes for E3 (2015)
According to a peculiar email from a reliable source close to the developers, Bethesda Game Studios are said to be making there first ever press conference this year among the developing wonders Ubisoft, Sony and EA *queue masses of fans drooling over a potential Fallout 4 announcement…*. Could we interpret this as Bethesda speeding through developing puberty in an attempt to prove it too deserves to stand nobly beside the other developers?
If so we can expect one hell of a show from them later this year. With plans to show on the Sunday before E3 truly gets the go-ahead, we can only assume that Bethesda has a lot more withheld that they intend to blow our little gaming minds with. This could really steal the limelight from it's competitors at the much anticipated event, as we start off the show with one cracking bombshell. Bethesda really wants to up it's rankings judging by the feel of things and whilst hot on the trail of it's competing developers, we sure as hell have a death match on our hands. Their reluctance to ease any untamed desires of fans may flawlessly work in their favor this year.
So, where do Bethesda take Fallout next?
With talk of New York City or Chicago being the rumored and discussed post-apocalyptic settings for the next installment, we can only assume Bethsda have oodles of info stashed away in their pip-boys. Furthermore, with next-gen capabilities beautifully displayed in recent games such as the wonderfully vibrant Far Cry 4, the ever so intricate Dragon Age and Naughty Dog's graphed up Game Of The Year – The Last of Us Remastered, it is safe to say Fallout's distinctive leveling system and open-world maps will be put in the best of light.
Bethesda – Big plans for E3?
Bethesda, blow our blooming minds. With the placement of Bethesda's first E3 conference, we can only take to assuming that a Fallout 4 announcement *queue echos of millions of squealing fans* isn't all the developers have in store for us *cheeky blighters*. Let's take a look at what other games they could be planning to surprise us with…
Wolfenstein: The New Order 
This Nazi riddled game set in a fictitious reality in which the Germans won WWII, is more than deserving of a sequel. The New Order is a first-person shooter in which players were offered morality choices that altered the game slightly. Playing as protagonist William B.J Blazkowicz, a rebellion is assembled against the Germans and they begin the fight to regain power over Europe.
With this game winning multiple awards and nominations, could it be possible that Bethesda have plans to develop a sequel?
The Evil Within
Gruesome. Gorey. Grotesque. All words that quite accurately Bethesdas sinister game – The Evil Within. In this third-person survival-horror, players undertake the role of detective, Sebastian Castellanos who is investigating genocide committed at Beacon Mental Hospital. As of course every horror game does, things take a predictable turn for the worst and Sebastian has to escape the deranged world he becomes ensnared in.
This very twisted and disturbing game won the attention of many gamers, maybe it's success has spurred Bethesda to consider a sequel?
The Elder Scrolls installments
Bethesda has had us like a fish on a hook when we consider The Elder Scrolls franchise, right from the beginning. This medieval series which allows players to choose character specifics down to their race entails plenty of magic, beautiful scenery and dragon-slaying *plus who doesn't love spending hours perfecting a their characters initial appearance*.
After picking up countless awards and stealing the time of many gamers, it wouldn't be normal for Bethesda not to have plans for the future of this franchise.
Bet-thesda wait and see…
With hope of that much anticipated Fallout 4 announcement and the likelihood of some more Bethesda gems to be unveiled, you'd be an absolute moron if you weren't to tune in to watch E3 this June *queue exploding fans*.