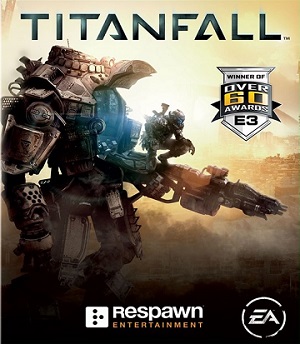 EA has confirmed that Titanfall will be getting a Season Pass.
The pass, which has been priced at £19.99/$24.99, will allow access to three pieces of DLC for the game at a $5 (£3 approx) saving on buying the DLC packs separately. according to the Season Pass FAQ, these packs shall include new maps as well as additional content which will be announced closer to their respective release dates, which are not yet known.
The Season Pass is already available to purchase on PC via Origin, or PC gamers can bundle the pass with the game with the Origin exclusive Titanfall Digital Deluxe Edition, which is being sold for £59.99/$79.99. You can contact EA if you want to switch your Standard Edition pre-order to the Deluxe Edition.
The Xbox versions of the Season Pass will be available to purchase at retailers alongside the release of the game. The Xbox One version is coming out on the 11th March (13th March for Europe) with the Xbox 360 version being released on the 25th March (28th March Europe).
The contents of the Season Pass will only be available on the console you purchased it on, in case you were wondering about the console gap being bridged.
Will you be getting the Season Pass? What extra content along with the maps will you be hoping for, would you prefer new weapons, maps or something else?
To whet your appetite for the release, or if you're still not sure, have a look at the gameplay launch trailer: