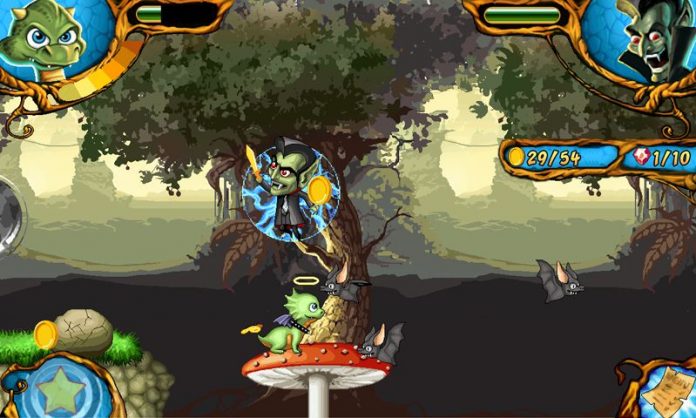 HeroCraft have just launched a pretty cool platformer game on Android, Dragon and Dracula, a game that puts you right in the middle of the fight against the world's evil. With capital E, because there's just one evil that does all the evil stuff around.
You will play as a character that all gamers love: a Dragon. A baby Dragon though that has to learn to survive in a world filled with dangers, Draculas and all sorts of monsters. This means that you'll have to jump from platform to platform, avoid the enemies and make it to the end of the level safe. As in any other paltformer.
Dragon and Dracula has some really nice visuals and comes with some added depth from RPG elements: your Dragon can grow and learn new skills, customize its look, unlock mini-games and uncover the ancient tablets that will help you eventually defeat Dracula.
HeroCraft also launched a trailer to show the world what Dragon and Dracula is about and you can check it out below:
If you like the game, you can get it on your phone here. It's just 99 cents!