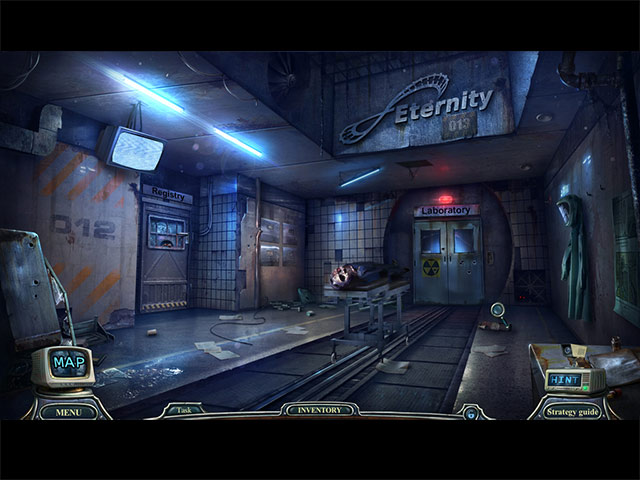 Haunted hotels are not really a new thing in hidden object adventure games, but great writing and an amazing story certainly turn this theme into an extremely enjoyable one. And that's what you're getting if you decide to download the Collector's Edition of Haunted Hotel: Eternity that has just been launched over at Big Fish Games. And I think that you should give it a try because it's simply amazing!
Here's how the story goes: "It was supposed to be an easy assignment: protect a famous philanthropist and earn $100,000. What could be easier? No one would want to hurt a bumbling professor. Apparently, someone does. They want him dead, and they're willing to kill anyone who gets in their way. Trapped inside an abandoned hotel filled with deadly puzzles, can you survive and save the professor? Or will the Eternity Hotel become your final resting place? Outwit the masked mastermind running this hotel and uncover the dark secrets the professor has been hiding from the world. Who will you side with? Find out in this heart-pounding thriller!"
The game is created by the folks at Elephant Games, the studio behind the great Grim Tales, so I believe it's pretty obvious from the beginning that we're talking about a solid game. But if you still need confirmation, I am here to offer it!
The story of Haunted Hotel: Eternity is what really captures you from the beginning. It's a great, well written and addictive detective story that will keep you hooked from the first moment to the last. But fortunately it's not just great storytelling that this game's all about. The graphics are great too and they fit the theme perfectly: they're a bit darker and grimmer than what you're used to getting from HO games, and I think that's a good think!
The hidden object scenes are varied – and you even have an audio scene that mixes well with the others, while the mini games are varied and ranging in difficulty from very easy to insanely difficult. But that's what makes a game great and Haunted Hotel: Eternity is that type of a title!
So waste no time and head over to Big Fish Games and download Haunted Hotel: Eternity. You will love it!