If your girlfriend or wife is not a hardcore gamer, you can still try to guide her towards the right path of gaming by starting slowly: with some casual games she will simply fall in love with. If she's already a fan of these games or if, even better, it's you who wants to have their hearts melted by some love stories, you're at the right place as we have a list of 5 titles, the best hidden object adventures to play on Valentine's Day. So check them all out below, as they're listed in no particular order!
Fatal Passion: Art Prison
One man's art is another man's prison. An eccentric artist's creations have sprung to life, and they're terrorizing a small town. And it just happens to be the day the love of his life marries another man. Can you beat the painted traps and find the missing bride and groom in this exciting new hidden-object adventure story? Find out in Fatal Passion: Art Prison!
Dark Romance: Vampire in Love
Emily and Enron love each other and want to be together. But Enron is hiding a terrible secret – he is the son of Dracula. And just as Enron wants to tell Emily the whole truth about himself, she is kidnapped. No one knows where she is. But there are all the signs that she was abducted from her apartment against her will.Meanwhile, Emily wakes up in a gloomy room with numerous coffins and the ghost of a little girl tells her that Emily has to hurry in order to be rescued. So Emily and Enron must hurry to find each other. But can they do this? You will learn this from the game Dark Romance: Vampire In Love.
Mysterium: Lake Bliss
Molly Huggins, a young bride-to-be, summons you to the beautiful resort town of Lake Bliss to find her missing groom. Is Tommy Drake seeing another woman, or is he the latest victim in a series of drownings plaguing the city? Be careful, or the siren's haunting melody may lure you into the dark waters next! Follow the clues, interview suspects, and uncover what's lurking along the shores of Lake Bliss in this intriguing hidden-object puzzle adventure game. Check it out here.
Dark Strokes: Sins of the Fathers
Guide Ethan Black as he attempts to rescue his bride-to-be from a terrifying menace known as the Faceless Ones in Dark Strokes: Sins of the Fathers! When Evil comes for the people you love, what will you do? That moment of reckoning has arrived for Ethan Black and he needs your help! Guide Ethan in this Hidden Object Puzzle Adventure game as he explores a decimated city, searches for clues, and peels back the layers of a chilling supernatural mystery in Dark Strokes: Sins of the Fathers!
Nevertales: The Beauty Within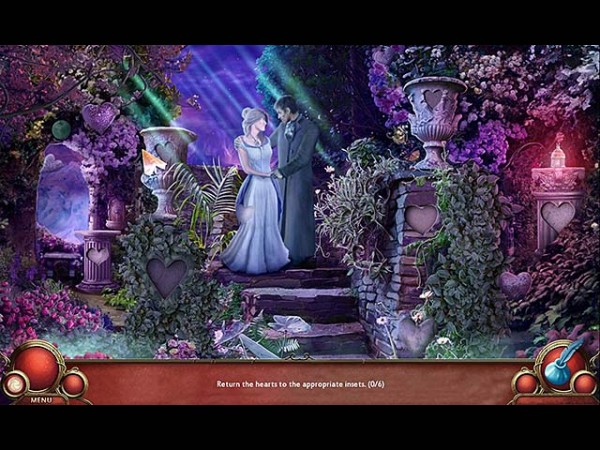 Just when you were finally done with work for the day, a stranger comes knocking loudly at your door. When you answer there's no one… no one except a helpless baby abandoned on your doorstep. You follow after the stranger, hoping to find some answers but are drawn into a mystery that beckons you into a castle-like mansion. Who does the baby belong to? Why were you chosen? The answers will surprise you in Nevertales: The Beauty Within, probably one of the best ever hidden object games!
Which of these games was the biggest hit? Let us know by commenting below!