The final summer month of this year is unfortunately behind us, but it did leave a lot of great casual games behind. We are here to look at the best of the best and share with you the best casual games released in August 2015 over at Big Fish Games.
Like always, the big winners are the hidden object adventures, with quite a few notable and high quality releases that will keep fans of the genre busy for a long time. So let's not waste any time and let's check out below the best casual games of August 2015!
Whispered Secrets: Golden Silence
A young woman's husband has gone missing in a mountain town, and you've been hired to track him down. Sounds like an easy case… but things are rarely as they seem. When you arrive in Rockshire, the townspeople are less than friendly, and they deny the missing man was ever in town. Why are they so afraid to talk to you? It might have something to do with the dark secret they discovered in the mountains years ago… Follow the missing man's trail through an expansive game world to break the silence by downloading the game here.
Farm Frenzy: Heave Ho
Scarlett is back in an all-new Farm Frenzy adventure that puts the fun back in farming! Guide the red-haired beauty as she sets aside her vacation plans to help the animals of an abandoned island learn to provide for themselves. Don't miss the challenge and the fun of this exciting, no-holds barred chapter in the smash hit Farm Frenzy saga! Click here to download it!
Maze: Subject 360
From the makers of the Rite of Passage series comes a ground-breaking new series that's as creepy as it gets… You wake up in a strange room, and an eerie child's voice tells you you've been given a test. Can you pass it? Do you even want to? Subject 360 features innovative game-play that allows you to make choices as you progress in the game. You can download the game on Big Fish Games and check out a review here.
The Silent Age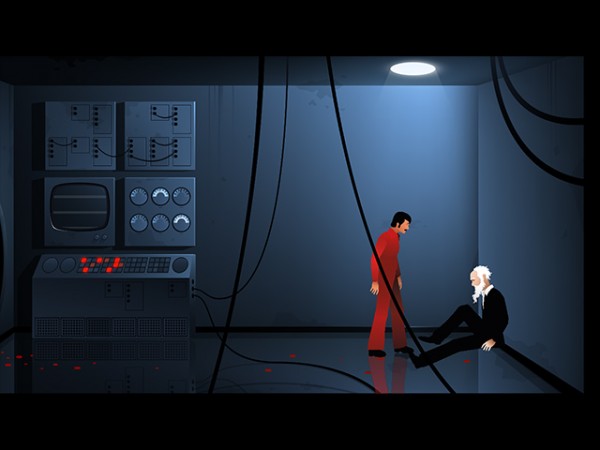 A dying man from the future has entrusted Joe with a quest to discover the truth behind humankind's extinction. Help Joe as he travels between the groovy present of 1972 to the apocalyptic future of 2012. Explore unique locations and use your portable time travel device to solve puzzles that will bring you one step closer to reaching an answer to save humanity. Can a simple janitor and literally, "the average Joe," save humankind? Find out by trying out the game here.
Gnomes Garden
A wonderful garden had always brought joy to all the people of the kingdom and all the residents of the castle. But a dry summer withered the king's beloved garden and the surrounding gardens of the kingdom alike. The ruler has fallen ill and the kingdom is in danger. Help the princess save the gardens and make the king better again. Construct buildings, remove obstacles, repair damaged bridges and restore the beauty of the royal garden in Gnomes Garden!
Beyond: Light Advent
As a child, you had a wonderful imaginary friend from outer space. Nix taught you about the stars and inspired you become an astronomer. Years later, while investigating a mysterious object in the sky, you discover that your imaginary friend was real all along! He's come to warn Earth of a terrible threat – a merciless race of aliens is fast approaching, and you and Nix are the only ones who can stop them. Can you save both your friend's planet and your own in time? Find out by downloading the game here.
Witches' Legacy: The Dark Throne
What should have been a day of celebration turns into a nightmare as good witch Lynn is possessed by a strange evil force! As her witch hunter-turned-husband, you must follow Lynn into the Other World and defeat whatever has a hold on her. Head over to Big Fish Games to try out this game!
The Inner World
The mysterious world of Asposia is located in an enormous and physics defying hollow space and ventilated solely through three big wind fountains. When the wind farms cease working, Robert, a shy court musician and Laura, a mysterious thief; along with a whole host of other bizarre and interesting characters must solve the mystery of the wind's disappearance. Click here to download the game.
Laruaville 3
Friendly ghosts are looking for new places to settle. They've found a beautiful valley by the sea, but seasons don't change there. Seasons should be recreated! A whole town is to be built for that purpose. Spring, Summer, Autumn and the Winter along with all of the weather effects for each season such as wind, rain, snow have to be recreated manually in Laruaville 3! Download the game here.
Subliminal Realms: The Masterpiece
Albert had everything a painter could want, a successful business with a loving family to support him. But for the last few months he's been plagued by nightmares, by visions of a terrifying being that he has named Solitude. One stormy evening, he finds his nightmares have become reality when Solitude kidnaps his family, taking them deep into her painting. Albert yearns to free them, but doing so will come at a high price. All his memories have been corrupted and now only Solitude knows the truth. Albert must face his fears and journey onward, armed only with his paintbrushes and his love for this family. A real masterpiece of a game and a must download! Check it out here.
And these are the best casual games launched in August 2015 – probably the best month of the year so far and a month that was not heavily dominated or had exclusively hidden object games. So try out these titles, try out something new and I am sure you'll enjoy the experience!