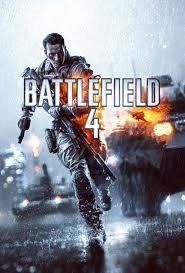 DICE has released a service which allows console players to rent Battlefield 4 servers.
The Rent-A-Server program will allow players to set up their own private or public Battlefield 4 server and allow them to customise the server, giving them access to things like the player count and map rotation to tailor games so they "suit the play style for you and your friends".
The system is currently available across all the consoles except for the Xbox One, which has been temporarily removed after DICE discovered a problem with the rental times.
"The servers which were already rented will still be available for play, but admins may not be able to access all the management features at this time. As soon as a fix is in place we will announce its availability." The developer announced on its blog.
The service is currently in its 'soft launch' stage, meaning servers are currently limited with more being opened when everything is running smoothly.
The servers can be rented from a single day and up to 90 days, with the pricing system currently showing as:
• 1 day ($1.49/£1.19)
• 7 days ($6.99/£5.49)
• 30 days ($24.99/£19.99)
• 90 days ($59.99/£47.99)
The update for the game also saw DICE deal with the "death shield" bug that had been plaguing the game. This saw an invisible 'shield' appearing around killed enemies and blocking weapons fire, causing many frustrating moments of gameplay.
What are your thoughts on this system so far? What features do you think should be added as more servers get opened for rent?