I have already shared with you a list of the best offline games like Hidden Chronicles, but if you want to keep things free and play some more online games from the hidden object genre (the genre that Zynga's Hidden Chronicles is part of), here are some suggestions of great games that you'll enjoy. They might not be as complex as Zynga's title, but they are free, fun and challenging!
Here is a list of 7 free online games like Hidden Chronicles:
Mystery Jigsaw
A very solid and high quality hidden object game like Hidden Chronicles, comes with a bunch of missions for you to complete – you are a detective (a boy for easier cases or girl for a real challenge) and you must find the hidden objects to solve the cases. There are also mini games to keep you alert (like puzzle solving) and you will certainly love the game. Click here to play Mystery Jigsaw for free.
Helen's Return from Africa
Helen returns from Africa, where she spent several years. She visits a souvenir shop to buy some presents, and then goes to the hotel to pack suitcases and flies in the private plane. You have a list of hidden objects to find, an adventure to finish and an amazing game to play absolutely free of charge! Click here to play Helen's Return from Africa.
Elementals: The Magic Key
Plunge into the captivating world of magic and mystery inhabited by elementals. Embark on a thrilling adventure to help Albert, a young magician, restore the Key of Eiron and save his sister kidnapped by Sibelius, a wicked sorcerer. You'll never feel lonely in your fascinating travels – your aide, Felly, will always be of assistance. Solve brain-teasing puzzles and hunt for cleverly hidden items in this amazing game full of surprises! Click here to give it a try, for FREE!
Lost In Castle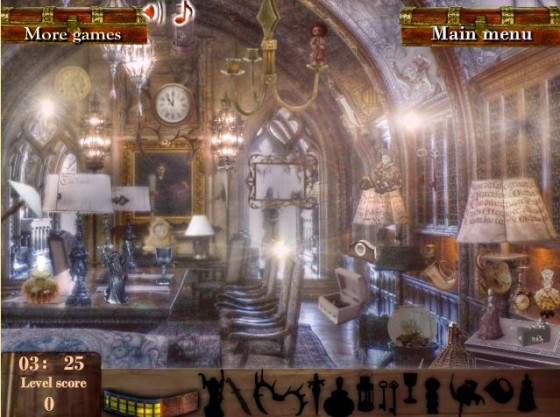 Game's description reads: "Description: During my last trip to one of Eastern European countries I went to the excursion to the ancient castle but strayed from the excursion group in the garden labyrinth. I need to escape from the castle that is full in mysteries!" A very solid hidden object game, in other words: click here to play it!
City Of Atlantis
A really popular hidden object game that is available for free and has some really huge quality: search through the mythical Atlantis for the objects indicated to the left and complete a great adventure. Completely free of charge – just click here and play the game!
Gibson House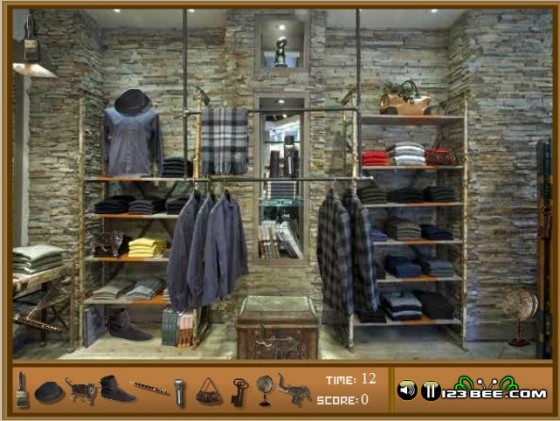 There are a ton of objects hidden in Gibson's house and it's your goal to find them. Do you have what it takes? Find out here – you've got nothing to lose!
Magic Academy
Explore this magic place while investigating the disappearance of your little sister from the Magic Academy. Find all the hidden scrolls and books with spells so that you learn to see invisible objects and tell the future. Overcome all obstacles and reveal the secret of the Magic Academy. Click here to play the game.
If you enjoyed playing these free online games like Hidden Chronicles, don't hesitate to share them with your friends!