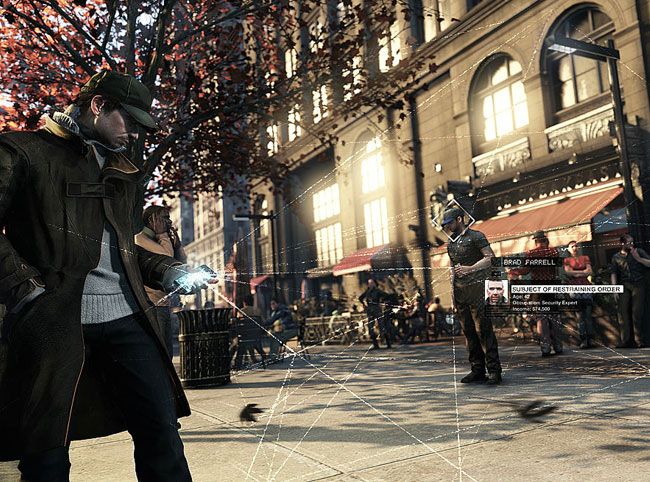 Following the release of the second Watch_Dogs gameplay video at yesterday's PS4 announcement, Ubisoft held a conference of their own where they released additional info regarding the game.
First and foremost, Watch_Dogs will be coming to a variety of platforms, ranging from the Xbox360, PS3, Wii U and most excitingly, the PC. Both the most recent gameplay video and last year's E3 teaser were played using a PC, which hopefully indicates that Ubisoft will be developing Watch_Dogs with PC gamers in mind, as opposed to merely porting it as has happened with many of the Assassin's Creed titles. In addition, the fact that the game has been played on souped up PCs and demoed at the PS4 event suggests that Ubisoft will not be shackling Watch_Dogs to the graphical limitations of the older console generation but instead will be using modern hardware to make the game look next-gen.
In addition to this announcement, Ubisoft also released a special developer's commentary of the gameplay that was shown at the PS4 announcement, which can be viewed at this link. The video gives a bit more insight into how the game will be played, with the commentary revealing that what looks like a scripted mission is in fact part of the open world aspect of the game. The gameplay video also builds on last year's E3 demo by showing more ways in which the player can hack the world around them, with anything ranging from ATMs to electric trains bending to the power of the main character's mobile phone.