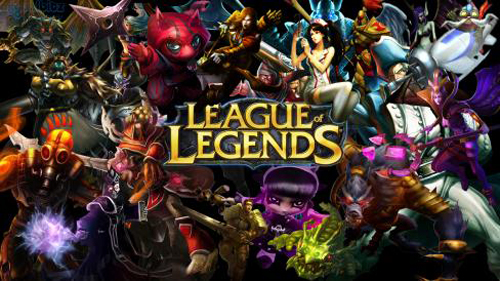 New features have been added to the League of Legends Public Beta Environment. The additions include a brand new ping system, aesthetic upgrades for the HUD bars and a new replay mechanism, named the replay browser.
The emphasis for the upcoming League of Legends patches will essentially focus on gameplay features – improving existent features is the main concern.
One of the major changes involves the HUD interface, the static and sometimes tricky health bars will become dynamic, animated and easier to decode. This improvement allows players to have a more accurate perception of the information contained in the bars, leading to a faster acknowledge of the game's status, which permits the conception of a steadier response.
The second upgrade introduces a revamp of the ping system. The interface has been modified and additional features have been implemented. Two new pinging modes will be joining the league and the current alert and retreat pinging modes will be displayed with different names. This new system will be presented through a radial panel containing four options: assist me; danger; enemy missing; on my way. The last two options may become great additions to the game, since players won't need to waste time writing "miss", when an opponent is absent and the "I'm going" ping seems a precious utility for team play practices.
The last upgrade will present a totally new replay system. A new menu will be added in game, the replay browser. In this section, players will be able to customize their replays: browsing your replay list, naming your own replays, replaying from match history and even sharing replays with friends will become a reality. Riot Games' producer, Status Kwoh, has stated that this new system still needs a lot of testing and it won't be coming out next month:
"We've been working hard on this much-requested feature for a while now, but there's still work to be done before it hits live. Rolling out replays to millions of players is no small feat, and there are some pretty big infrastructure and service challenges that we still need to tackle before they're ready for a live release."