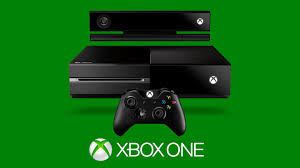 Update: Microsoft has stated that they're well aware of the ongoing problems that plague their system, especially regarding the broken disc drive. The company will be using their advance return system to allow players to receive a new console prior to shipping back their old one.
The company has issued the following statement, "The issue is affecting a very small number of Xbox One customers. We're working directly with those affected to get a replacement console to them as soon as possible through our advance exchange program. Rest assured, we are taking care of our customers.
Customers have the option for us to send a replacement console right away without waiting until they have returned their old one. This means a customer only has to wait a matter of days, rather than weeks to get back up and running."
Microsoft has also listed the following steps they recommend customers to follow who have beenexperiencing difficulties with their system.
Talking to a live customer support person that can call you back if you don't want to wait
Xbox.com for support pages and forums
On Twitter with @XboxSupport
Using Help and diagnostics on the console by saying "Xbox Help"
(Via: Gamespot)
Original Story: A plethora of unhappy customers have been experiencing several issues with their Xbox One. A prevalent problem with console launches, the Xbox One seems to be the latest in line to have been affected by lingering day one issues.
The most common problem reported seems to be the strange noise the console makes when players attempt to put in a disc. The console refuses to read the disc and the system is essentially regulated to a device incapable of playing retail games. The Xbox One displays this notification when this occurs: "Sorry, we can't play the disc. Try an Xbox One game, a music CD, or a movie on Blu-ray or DVD."
While there is the possibility of trolls posting nonsense on comments and forums to add fuel to a nonexistent fire, several Youtube videos have been posted that display the very same problem mentioned earlier. One of IGN's very own editors has always encountered the very same problem with his system.
Microsoft has issued a statement to the game site stating, "We know that with a hardware launch of this magnitude customers will have questions and we have many avenues for customers to get the answers they need and get back in the game as soon as possible," Microsoft told IGN. "Rest assured we plan to take care of our customers. Any customer who believes they are experiencing an issue with their Xbox One should reach out to us through Xbox Support."
Sony's PS4 has also suffered from the same launch problems. Sony's console currently has the Blue Light of Death and HDMI port problem, but the company has stated that there are less than 1% of consoles affected. Microsoft has not provided an exact number for their consoles.