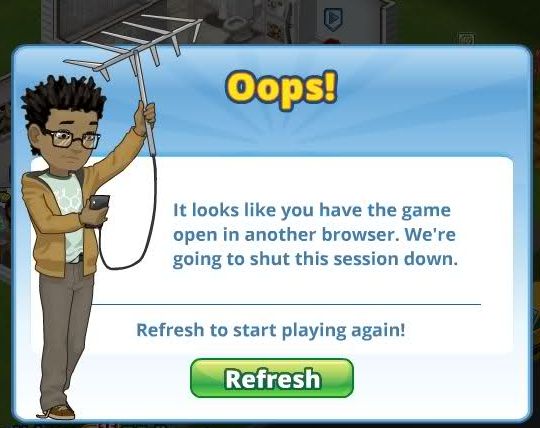 It seems like there's an epidemic right now of a nasty problem in The Ville, Zynga's latest social game: a glitch or bug that doesn't let you play and has you refreshing your browser all for nothing. It's like the game is losing connection to the servers and nothing can be done.
What's even stranger is the fact that the error message itself sounds very dubious to say the least since it says that the game is opened in more windows (even though it's not). Here is the entire message that drives The Ville players crazy since they keep losing connection:
"Oops. It looks like you have the game open in another browser. We're going to shut this session down. Refresh to start playing again."
And, of course, even if you refresh your browser, you still can't play The Ville on Facebook. And right now, there doesn't seem to be any trick of fixing the problem by ourselves. However, you could try and run The Ville using a different browser, maybe this will help you fix the connection lost problem.
If not, all we can do is to wait for Zynga to fix this: fortunately, they announced that they're aware of this and they're doing their best to fix it so everybody can start enjoying the game once again.