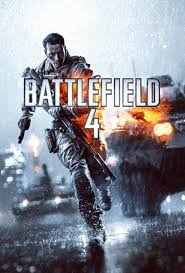 EA has revealed that series creators DICE won't be developing another Battlefield game for 2014, that is according to industry analyst Michael Pachter.
In a Kotaku report, the games site states that Pachter revealed the news to the media and investors on Friday. This might come as a surprise, as many have believed Battlefield would go into a yearly release schedule much like its direct competitor, Call of Duty. But, as Pachter would state, despite DICE's absence from Battlefield this doesn't mean that we won't see another Battlefield game from a different developer.
"Although they have not yet announced a version of Battlefield for [fiscal year 2015], they confirmed that our understanding is spot on and that if a version of Battlefield were to be released in FY:15, it would be developed by a studio other than DICE," said Pachter.
EA's 2015 fiscal year runs from April 2014 all the way through to March 2015. DICE is currently busy working on a sequel to the much beloved Stars Wars: Battlefront series and a reboot of the cult hit Mirror's Edge.
If EA won't have Battlefield lined up next year, the publisher may very well turn Bungie's Destiny as a direct competitor with Call of Duty.